Preventing Blocked Drains in Your Home
by Rick Hill on Jan 23, 2018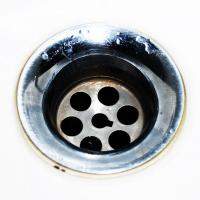 Most people will have to suffer due to fully or partially blocked drains. These issues can vary from minor irritations to extremely costly repair projects if left untreated. Fortunately, a professional team should be able to deal with practically any kind of blockage in record time. This means that you'll be able to avoid the potential damages which blocked pipes can cause in your home.
Understanding Blocked Drains in Your Home
Before you start to take steps to avoid drainage obstructions, it is important that you understand how these blockages begin to develop in the first place. In most cases, drainage blockages are completely avoidable if you follow the best practices. It's only a few little things that lead to blocked drains in your home.
Just some of the most effective ways to remove the risk of drain blockages include:
Effective Waste Management
One of the biggest reasons for blocked drains is waste disposal. A surprising amount of people are still using their toilets to dispose of feminine products, wet wipes, or kitchen rolls rather than toilet paper. Similarly, people are still disposing of larger chunks of food in their sinks. These can easily clump together to start a drain blockage in a short amount of time.  
Grease, Oil, and Fat
When you dispose of any kind of cooking oil or fat down the sink, there is a good chance that these substances are adhering to the side of the pipes. These substances can also cause other materials and particles to stick to them, leading to further clogging.  
Hair and Miscellaneous Waste
Hair is one of the most common causes of blockages. Hair can easily become knotted or attached to other pieces of waste in the pipe. Hair can become some of the most difficult to shift obstructions.
By taking care of the kind of waste that you dispose of into your drains, you'll be able to drastically reduce the risk of obstructions within your pipes.
How Can I Prevent Blocked Drains?
Preventing blocked drains is much easier than you might think. The first step is to prevent the disposal of solid waste in them. Making a conscious decision to properly dispose of waste instead of using the sink or toilet will help to prevent most blockages.
Regular minor cleaning can make a real difference to the longevity of your drainage. Making simple cleaning methods part of your weekly or monthly routine can help to save a great deal of money and distress further down the line. Just some of the most effective kinds of maintenance are:
Hot Water Washing
Running hot water through your system on occasion has been proven to reduce the size of stubborn fat and grease in the system.
Baking Soda Solutions
It is simple to make a solution from baking soda, hot water, and vinegar. This can be effective at removing simple blockages and preventing the build-up of potentially damaging substances.
Over-The-Shelf Drain Cleaners
Although they are ineffective at removing solid blockages, over-the-shelf drain cleaners are a great choice when it comes to maintenance. They can help with drain unblocking as they prevent substances from adhering to your pipes' walls.
What to Expect?
A qualified drainage engineer will be able to sort out any clogged drain problem you're having but, as a long-term solution, prevention is always the best method to maintain a healthy drainage system.