5 Tips on How to Increase House Values
by Carly Morson on Feb 17, 2020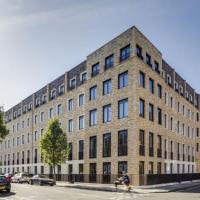 If you're looking for ways to increase the value of your property and make potential buyers weak at the knees, these five handy tips on how to increase house value are a great place to start. First things first though - always check the current value of your home before you plan renovations to establish if they make the best financial sense. For example, if you're selling your property in Mayfair, study the price of other properties for sale. Should the cost of your renovation project push your property over the current top-out point of other properties in the neighborhood, renovations could end up costing you more than they make you. 
Target kitchens and bathrooms
Of all the rooms in the house, the kitchen and bathrooms have the most power to seal that deal. A newly-renovated kitchen can make all the difference between your property being on the market for months, or being snapped up in a flash, plus it can add up to 4% to the value of the house. Buyers will be enticed by a sparkling kitchen, with decent appliances, that they won't have to lift a finger to make liveable. Likewise, a bathroom can add between 4-5% to the value. If you can't afford to have the whole thing renovated, adding a second sink, giving the room a lick of paint, and installing a fancy shower can have a similar effect.
First impressions count
It's not all about the inside of the property – outdoor space is top of most buyers' wish lists. So, if you're lucky enough to have a garden, make the most of it to guarantee your potential buyer falls in love with your property at first sight! A new door and a mowed lawn can be enough to put a twinkle in their eye before they've even stepped inside. Similarly, installing a deck or landscaped patio can win people over easily, especially if you set it up so they can visualize entertaining friends on warm summer evenings. Also, landscaping is one of the quickest and most cost-effective ways of pushing up your home value and can add up to 10% to the value of the property.
Transform your existing space
If your property has cellar space, you can add as much as 30% to the value of your home by converting it into additional living space. One significant bonus of this type of renovation is that you won't require planning permission for the job as it's only classified as 'change of use', which keeps things nice and straightforward! In London, most plots are restricted from expansion outwards by neighboring properties. Therefore, owners are opting to build up, or have basements dug out beneath their properties or under their gardens (which works out cheaper). Conversions of this nature are charged on a per square meter basis, with the average cost of a 25 square meter basic fit-out (under the house) costing around £87,500 + VAT. A cheaper, less disruptive option to convert your garage into additional living space. This has the potential to add up to 15% to the value of the house.
Modify the floor plan
Buyers just love open-plan properties, so a sure-fire way to add value to your home is to open up a closed-off floor-plan. Removing a wall here or there, particularly to link a kitchen and living room, has the potential to add thousands to the home value.
Bump up the square footage
As a general rule, bigger homes equal bigger price tags. Adding an additional bedroom increases the value and also broadens the list of potential buyers. Many people hunting for the perfect home will consider viewing properties with more rooms than they need, but very few will look at those with less. A loft conversion that adds an extra bedroom and en-suite bathroom can add around 15% to the value of the property. Another popular way of adding square footage is with a side-return extension. Many semi-detached or terraced houses have a narrow alley by the side of the kitchen, which is essentially wasted space. Opening the property out to the full width of the plot can completely transform the downstairs of a property. A conservatory is another winner that can push the value of your property up by 10%.