Maximizing ROI by Rehabbing Multifamily Properties
by Guest on Jun 10, 2017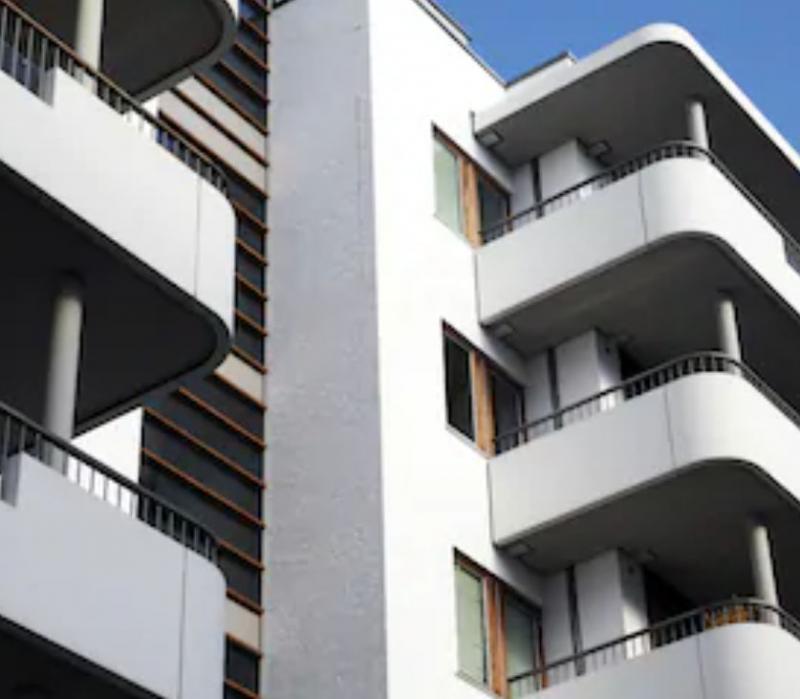 Projects Proven to Generate Returns
There are several rehab projects that multifamily investors typically acknowledge as time-tested solid investments because they are proven to produce a substantial increase in rent. 
That substantial increase in rent can range from 10 to 30 percent from many multifamily renovation projects.  Proforma rents are not used for multifamily loans normally by underwriting unless the unit is vacant and uninhabitable in its current condition. 
Having said that, the following are the most common types of rehab owners utilize to raise rents and subsequently the property's value.
Exterior Improvements
The curb appeal of a building can be an important factor in a prospective tenant's decision to become your tenant.  Like all residences, the first impression is vital.
Green Rehab Projects
Shade. Arrange some type of overhang, tree or awning to shade all south-facing windows (within 15-degrees east or west of the southside of a building) during the summer months. This measure reduces the need for air conditioning thereby saving energy, and increasing the renter's comfort.
Insulate the hot water pipes, and install a water circulator on a timer.  The effect is your tenants get instant hot water, and the water heater operates at a slightly lower temperature, extending its life. 
Install energy-efficient windows.  These green-friendly windows help to minimize the fading of interior furnishings by shutting out ultraviolet radiation.  Moreover, insulated dual-pane windows decrease condensation, water damage, and possible fungus and mold growth.
Interior Improvements
Flooring: Replacing standard carpet with ceramic, natural linoleum, or wood flooring offers numerous advantages.  The unit's appearance will look more modern, it's easier and less expensive to maintain, it reduces replacement costs, increases durability. 
Owners report that replacing carpeting with vinyl, tile, or wood flooring nine times out of ten produces the highest return on their investment.
An additional benefit of flooring that is non-carpeted is it will help prevent potentially toxic materials like formaldehyde, a human carcinogen. Another good reason to remove carpeting is that it is ideal for dust mites, bacteria, and other allergy-causing organisms. 
Countertops: When replacing a countertop, common choices are granite, stone, quartz, laminate, and good ol' Formica in the kitchen and bathroom. Granite counters are usually added to units in better neighborhoods and these renters expect mid- to high-quality counters.
   Amenities: Adding a washer and dryer (or hookups) to a unit will increase its value because it is convenient for the tenant because they don't have to go to a laundromat or friend's home. An in-unit washer/dryer is similar to flooring that is free of carpet, it's an amenity that helps tenant's lives become easier.  The expected increase per unit is $50 to $100 more in rent per month. 
If you decide to buy a washer and dryer for your units, make sure they are Energy Star–qualified with a modified energy factor (MEF) of at least 1.72 and a maximum water factor of 8.0.  According to the Environmental Protection Agency, Energy Star washing machines use 50 percent less energy in contrast to conventional washers. 
Cooling. Purchase Energy Star ceiling fans for installation in all bedrooms and living rooms. Ceiling fans improve comfort and reduce heating and cooling costs.   Units can be easily retrofitted with ceiling fans upon turn-over or if presently occupied.
If you provide the refrigerator for the tenant and the building is in a very desirable neighborhood, you may want to look into Stainless Steel energy-star appliances as it is an attractive amenity for many prospective renters and could receive higher rent than a unit with your standard looking refrigerator.
These improvements and rehabs for an apartment building are some of the best choices to make if you want to maximize your return on investment.