Make Residential Move Easier with Less Stuff
by Guest on Sep 19, 2018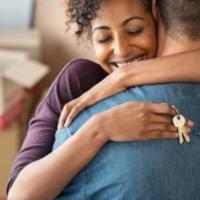 One great way to prepare for an upcoming residential move is to thin out your stuff. All of us have moved to a new place and then unpacked boxes and thought, "Why did I move this with me? Taking some time to think about those things before you move can save you both the effort of packing them, unpacking them, and then finding space for them.
The first and best way to get rid of things is to sell them, either through a yard sale (calling it a moving sale lets people know you want to get rid of items and you can expect more haggling) or by selling online. This serves two great purposes: it gets rid of your unwanted stuff and offsets your moving costs to find a moving company and hire local movers by converting that junk into money.
If you don't want to go through the hassle of setting up a yard sale, or you have items leftover from your sale, another great option is donating to a local charity. Don't feel like leaving the house to drive the items? No problem. Your local charities might pick them up, or you can call a nationwide charity such as Pick Up Please, who will come pick up most items from you. Even you can keep them in storage units until someone picks them up.
You can also ask friends and family what they might be interested in taking. If you're having people help you pack, have a pile of stuff they can rifle through as 'payment'.
If you have an item that can't be donated because of its nature, or because it's damaged, recycle it or throw it away. The more items you can re-purpose the better, but some things are just ready for the dump.
If you hire a carpet cleaning company to come and clean up before you move out, they may help you clean up. Some carpet cleaning Chesapeake companies offer additional services like tile and grout cleaning, upholstery cleaning, and pressure washing. That can free up some of your time and allow you to focus on more important things during your move.
You may be surprised at how many things you won't miss after your move, and how much less clutter you have to deal with!