Five Ways to Fund Your Property Purchase
by Nadim Thobhani on Dec 7, 2018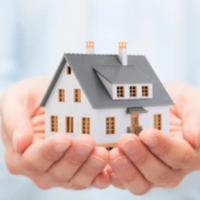 Property purchases can be funded in a variety of ways. Whether you are looking to buy a home or a commercial property of any kind, it's worth considering all available options. In terms of costs, accessibility, and the simplicity of the payment process, there are marked differences from one funding option to the next.
So with this in mind, here's a look at five avenues to explore for funding your next property purchase:
Cash
First up, a lump-sum cash payment is by far the quickest and easiest way to acquire property. If you have access to the required funds in cash, you could be looking at an unbeatable deal.
Paying by cash means taking full ownership of the property near instantly, with no additional monthly repayments or contractual obligations to fulfill. In addition, purchasing a property in cash means no interest rates, administration fees, or typical borrowing costs to worry about.
On the downside, it can be difficult to accrue sufficient funds to cover the price of the property and all additional tax/legal costs. In addition, you may be required to prove that you acquired the funds legally, in order to satisfy applicable money laundering regulations.
Mortgages
By a wide margin, mortgages are the most popular and accessible funding sources for property purchases. Typical home loans from major banks attach competitive rates of interest, with the requirement of an initial deposit of around 10%.
Accessibility is perhaps the biggest advantage of a conventional mortgage. The total balance of the loan is divided into monthly payments over a period of up to 30 years – ideal for spreading the costs accordingly. In addition, many mortgage products attach flexible features such as early repayment options, payment breaks, and so on.
On the downside, even a competitive mortgage can prove incredibly costly over the life of the loan. In addition, mortgages are typically only available to applicants able to prove their financial status and pass a series of intensive credit checks.
Bridging Loans
When funds are needed to secure a property purchase as quickly as possible, bridging loans represent an ideal option. Popular among investors and property developers alike, a bridging loan provides access to significant sums of cash with none of the usual delays. Transfers often take place just a few days after the completion of the application.
A bridging loan will typically be secured on the borrower's existing property, which will also determine how much they're able to borrow. Unlike traditional loans, bridging loans are designed to be repaid within a matter of weeks, or perhaps a few months at the most. Rapid repayment and the security of collateral allow for bridging loans to be offered with unbeatable overall borrowing costs.
Common applications for bridging loans include covering the costs of urgent renovations, purchasing properties at auction, and generally meeting unexpected expenses.
Family & Friends
Borrowing from family and friends is also an option, which can eliminate many standard borrowing costs from the equation. It can also be a comparatively quick and easy way to access the funds you need, in order to purchase a property by cash.
Nevertheless, it can be difficult to persuade the family and friends to enter into a deal that could see them worse off long-term. With no guarantees, no contractual obligations, and no recourse if things go wrong, they may be reluctant to fund your property purchase.
Secured Loans 
As for typically secured loans, specialist lenders accept various types of collateral from applicants. Business assets, vehicles, jewelry, commercial or industrial premises are all acceptable security for a secured loan.
As with a bridging loan, secured loans typically attach significantly lower rates of interest and more competitive overall borrowing costs. What's more, it's unlikely you'll be required to undergo a credit check, if you're able to cover the cost of the loan with your assets.
Whichever way you go, it's worth consulting with an independent broker to explore the available options.