The Different Types of Anti-Slip and Non Slip-Tape
by Guest Post on May 27, 2010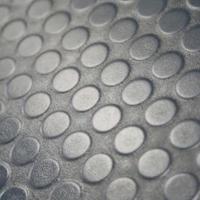 Slipping over on floors or downstairs are common forms of accidents in the workplace and the home.
Slips and falls can result in serious injury. Prevention of such accidents is very easy with care and using easy-to-apply anti-slip and non-slip tape.
Yellow Coarse Traction Tape
Snow, ice, and mud easily clog and restrict the grip capability of most traction tape surfaces. Yellow coarse traction tape is coated with a deep aluminum oxide mineral to help prevent clogging. Ideal for use in ski resorts and any area that suffers from icy or muddy conditions.
Black Standard Anti Slip Tape
Black standard anti-slip tape is the most common and widely used of all the anti-slip tapes as it is ideal for any general non-slip requirement. This material has a permanent self-adhesive, plastic base and is coated with extremely tough, diamond-hard aluminum oxide.  The anti-slip capability (coefficient of friction) exceeds all legal requirements.  It prevents slips and trips on stairs, internal walkways, and external areas. For muddy or icy areas, coarse tape should be used.
Conformable Anti-Skid Tape
Conformable anti-skid tape is a must for all irregular surfaces such as diamond tread plates, 5 bar tread, etc.  The foil backing of conformable anti-skid tape easily conforms to the peaks and valleys turning a previously slippery surface (diamond tread plate can be lethal in wet conditions) into one achieving the highest grip rating. Due to the nature of its purpose, the conformable tape is mainly used in the form of highly visible black and yellow stripes to highlight potentially risky areas. 
Transparent Non Slip Tape
Clear grip tape is perfect for applying when you need an unobtrusive yet extremely effective anti-slip surface.  Most grip tapes use aluminum oxide that is naturally opaque, so to produce perfect clarity, a translucent S2 coating ensures a truly transparent grip tape.  Perfect for applications on marble, company logos (create that amazing 3D effect!), terrazzo, and all aesthetically appealing areas. 
Black Yellow Hazard Non-Slip Flooring
The black and yellow hazard non-slip flooring and tape has a high grip non-slip surface but with high visibility stripes.  Great for applying onto RVs, trucks, nosings, and all safety critical areas.  It can often be obtained in different shapes and sizes should there be a special requirement.
Glow In The Dark Plain Colour Anti Skid Tape
Photoluminescent anti-slip tape combines a high grip surface yet also possesses a bright glow in the dark capability.  The photoluminescent anti-skid tape is charged by natural or incandescent lights; they store the energy and slowly release it when the lighting dims.  Ideal for stair nosings, walkways, and other potentially hazardous areas, will emit a glow in time of power failure.  A must for any organization which wants to fulfill all requirements, this material does not contain any radioactive materials.
Red White Hazard Sandpaper Tape
Red and white hazard sandpaper tape helps to minimize insurance and liability risks through its warning capabilities as well as its grip. This kind of sandpaper tape product is perfect for all industrial and commercial applications.
Aqua Non-Slip Tape
Aqua non-slip tape has a multitude of uses from baths and showers to boats, hot tubs, and swimming pools.  Aqua floor tapes are completely non-abrasive yet still allow great grip as many uses of this tape are where bare feet are present.  These tapes can be found in cut sizes or rolls and it is recommended for baths and wet rooms to apply the aqua floor tape in strips to create a ladder type effect.  The material does not contain any grit so it will not harbor any dirt or bacteria.