What You Should Know and Do Before a Home Inspection
by Guest on Jan 2, 2019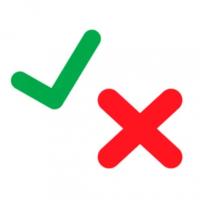 Receiving an offer on a home that you are selling at or above the asking price can be immensely exciting. The home being such a large financial investment paying off in a large profit can be a huge boost in a financial sense. This can allow the seller to invest in a larger more expensive home or downsize to save on monthly costs with a nest egg.
The home inspection is going to be the last hurdle that you as a seller will have to get passed. A less than stellar home inspection can lead a buyer to get cold feet and rescind their offer. Things like mold can be quite expensive to deal with and could have caused far more problems than the seller could have imagined. The following are things that you should know about home inspection as well as things that can be done to make this process go smoothly.
The Inspector Is Not On Anyone's Side
Finding a home inspector is the responsibility of the buyer but as a seller, you should know that they are not on one side or the other. The inspector simply is going to list out repairs that can be made and things that are of concern. Certain parts of the inspection can be disputed though if you bring in an expert. An air conditioning repairman coming in and letting a buyer know there is no issue is an example of this. Inspectors oftentimes only make sure that the AC is working efficiently without significant issues. The inspection also does not mean that all of the repairs listed have to be made as the realtor for the buyer will notify your agent about what they want to be fixed. If the buyer has offered under the asking price this gives more power to the seller as fixing certain things can be expensive and put the investment of seller at risk of not making a profit.
Take Care Of Minor Repairs
Home inspection reports can scare off buyers if there are a myriad of issues with the home. For this reason, it is important to fix anything that you can handle on your own or that is inexpensive to handle. The last thing that you want is a few small holes in a wall that can be repaired to keep a buyer from going through with the purchase of the home. Painting over scuff marks can hide certain repairs that need to be done but inspectors understand this so they will be looking for new paint in specific areas. Enlisting the help of a handyman for a day can be a great investment as you might have to do this regardless if the buyer asks for everything to be fixed.
Understand Expensive Repairs
Doing maintenance on things like the AC and roof can help you avoid issues when it comes time for a home inspection as both of these things need to be maintained to prevent compounding problems. A hole in the roof not only will need to be fixed but it can cause wood to rot when it rains leading to structural issues. Offering to cover certain repairs upfront can be an act of goodwill with the buyer which can help in negotiations later. Getting a home inspector to look over your home before the buyer sends their inspector can be done but the inspector is required to write up a report.
Negotiations To Skip Certain Repairs
Negotiating will be up to your real estate agent but you will have the final say on which repairs you will take care of. The agent might advise you just to fix everything but keep in mind they want to close the sale so they can move on to the next home they are selling. There is a chance that the buyer will try to bully you during this part of the process so stay steady on what you are willing to fix. They have already invested money in the home inspector and probably have put money into an escrow to show they are serious about buying. For many buyers with children, a timeline for when they need to move in could come into play as many people move during the summer to avoid the kids missing school.
Certain Inspectors Are More Thorough Than Others
As with any profession, there are going to be inspectors that are much more thorough than others. There could be issues with the home that they simply miss that you were not aware of. If there are things that you are aware of you have to disclose these as legal action could be taken if an issue is found and you had prior knowledge of it. All home contracts have a clause about disclosure of issues with the home so do not cause a larger problem by hiding something you have already looked to repair in the past.
A home inspection is one of the final stages of selling your home so stay positive as the process is nearly over. Use the above tips to allow this to occur without any issues and close the sale on your home!