5 Signs That You are Not Working with a Genuine Buyer or Seller
by Guest on Feb 24, 2019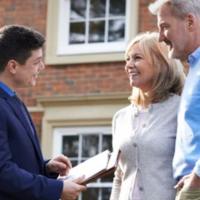 Being a real estate agent has its rewards and challenges. As a real estate agent, you enjoy the benefits of being your own boss, combined with the security blanket of having a broker in your corner. Rather than rely on others, your success depends wholly on yourself. As such, real estate agents put a large amount of effort into finding potential clients, marketing for them, and matching them with the perfect home.
Unfortunately, real estate agents aren't compensated for the time they put into helping buyers or sellers. Buyers are not obligated by contract, and sometimes sellers can waste their time before official agreements have been made.
Here are some signs you're working with a buyer or seller who is fooling you:
They Move Slowly
Buyers and sellers who are serious about their efforts aren't moving at a snail's pace. For buyers, that could mean waiting for weeks to hear about what they're looking for or whether they liked a property you showed them. For sellers, it could be hesitation in providing information to the homeowners association for an interested client. After working with buyers and sellers, you start to understand that when people are truly committed to working with you, they aren't wasting your time.  
They Become Unresponsive
Timeliness is a big component in the real estate world, and things can change pretty quickly. Noticeable changes in communication are clear indicators that something's not quite right. For example, if you notice that a buyer is uncommunicative after a home inspection—despite rapid communication prior—that could mean they plan on stepping away. If you're a novice agent, over time you'll start to better notice clear patterns of communication, and can prepare for adjustments as necessary.
There's Little Transparency
Transparency is a big deal when it comes to working with large transactions. A home is often a person's biggest asset, and no one involved in a real estate transaction should be hiding details. While a deal with seemingly little transparency might still go through, it's still important to consider this a red flag. Full transparency is a must. Many real estate agents start to notice hesitation with sellers when it comes to home inspections. After all, there are plenty of reasons why they could be concealing information. If you notice a buyer or seller bidding time to get you the information you need, proceed cautiously.
Not Willing to Listen
Real estate agents pride themselves on their ability to provide valuable tips that help both buyers and sellers navigate the tricky waters of the real estate industry. Understanding mortgages alone is a science, and something that's difficult for the average person to decipher. For example, if you're working with a seller and want to help improve their ability to sell, you might suggest staging.
"Staging is a common practice in real estate," says Peter Goldberg of Bouclair, a house and home retailer in Canada. "Sellers are investing in new furniture and decor to attract buyers in person, as well as attract potential buyers through professional photography.
Home staging tips and mortgage advice are just a piece of the pie. If you notice some pushback on advice, despite your credentials and expertise in the market, it may be time to cut ties. It can be difficult for real estate agents to get through to people who aren't willing to listen.
Low Enthusiasm
Energy and vibes might not be quantifiable, but it's a feeling that can determine how an agent perceives a situation. Buying or selling a home should be one of the most important parts of anyone's life, and a low sense of enthusiasm could signal that a buyer or seller just isn't quite ready. If you notice that a buyer isn't excited about the houses they're seeing, or that a seller isn't jumping for joy when a buyer isn't interested, you should start considering the possibility that a sale won't be made. Of course, this doesn't mean that you should start treating them differently than your other clients but should instead keep your emotional investments in line.
When you're dealing with a couple or a set of friends, sometimes low enthusiasm comes from just one person. For example, perhaps you've shown a wife or husband around a couple of houses, and then notice that a partner isn't particularly interested. When only partial parties are interested, chances are that a mutual agreement won't be made.