How Does International Moving Work?
by Guest Post on Dec 14, 2018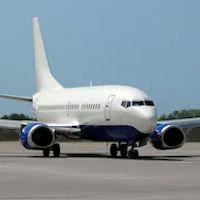 Did you know that 1 out of every 3 Americans says they are willing to leave the States?
Are you one of them too? Are you moving across borders or overseas?
Whether you are moving alone, with your partner or spouse or with your whole family, you must be sure of one thing: you are going to need professional help.
And it's not surprising at all. Given how tough moving heavy items is and the legal requirements involved when doing so internationally, you will definitely need the services of a shipping company.
What you might be having trouble with is choosing between air freight and ocean freight. Or maybe you are confused about whether you will need a full container or not. Will a 20-foot container suffice or will you need a larger one?
Are you panicking because you are unsure where to start and don't know which option is best for you?
It goes without saying that the process of moving internationally is a highly daunting task.
It's complex, it's stressful and it can leave you completely exhausted.
Although an international moving company will help ease the task and assist you with relocating, there are certain things you must know for yourself.
If you want to make sure you select the right company and the entire process goes smoothly, you must first know how international moving works.
Read on to find out.
What does the process involve?
It's important to know the different entities involved in moving your valuable belongings.
The following method will help you understand this industry's jargon.
Once a shipper or exporter (i.e. you) hires a mover (the shipping company), you will be visited by an origin agent. This is the person who will do a visual survey of your belongings to get a fair
idea of the types of goods the company has to move. You will most likely also be given an estimate quote of the total cost likely to incur.
A freight forwarder or an authorized agent will take your items from your house to the port they will be shipped from. The goods might be kept in a warehouse, if required, in order to wait for the transportation vehicle (aircraft, ship or truck) or for more goods to arrive.
The company will then ship the goods and they will be received at the destination port.
Your goods will then be placed in a warehouse to wait for custom clearance before being delivered by a destination agent to your new house.
Pay attention to whether the country's regulations require you to be present for clearance before the arrival of your goods.
When booking a mover, remember to ask for online tracking service as well as explicit charges involved. For instance, what are the origin and destination terminal handling charges and the port fees? Are there any extra costs in case of bad weather or port strikes? And so on.
Make sure to account for the different currency in your destination country. Ensure the estimate quote is in same currency throughout.
It is indeed a wonderful adventure to cross borders and experience different customs and cultures. But if you want to enjoy your journey of relocating then book an appointment with the best international moving company to make sure your stuff is properly taken care of.