Investment Tactics for Premium Condominiums
by Jae Tan on Aug 3, 2023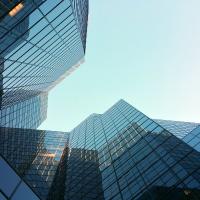 Singapore continues to be a magnet for property investments, with its robust economy, political stability, and appealing real estate market acting as powerful attractants. Whether you're a seasoned investor or a novice buyer, an abundance of opportunities exist in Singapore's property market, making it an ideal platform for wealth expansion.
This article presents some expert tips and guidance on how to strategize your property investment in Singapore effectively.
Market Research
This should be the preliminary step to any property investment decision. Consider factors such as property prices, economic trends, and housing demand  to identify golden investment opportunities.
Unearth Undervalued Properties
Seek out properties that are undervalued in the market, possibly needing some refurbishment or situated in less-popular areas. Despite their current status, these properties hold significant potential for value appreciation over time. An advanced approach would involve a deep dive into transactional data for specific developments, allowing you to compare and spot inaccurately priced units.
Opt for Rental Properties
Investing in rental properties is an effective way to secure a regular income. Properties near universities, business districts, or major transport links are especially lucrative due to high demand.
Diversify Your Investments
A diversified property portfolio can mitigate risk while maximizing potential returns. Consider investing in various property types, from residential to commercial or industrial to balance your risk and optimize your success probability.
Collaborate with a Real Estate Agent
Seeking advice from a knowledgeable real estate agent can be immensely beneficial. They can offer valuable market insights, assist in property selection, and facilitate the negotiation and closing process.
Long-term Investment
Real estate is a marathon, not a sprint. Properties need time to appreciate, so resist the urge to sell quickly. Ignore short-term market turbulence and focus on cultivating a solid investment portfolio that yields returns over the long term.
Prepare for Market Volatility
Property markets can be unpredictable, so be prepared for the occasional downturn. Spreading your investments can help safeguard your portfolio.
Assess Property Condition
A property's condition can greatly influence its value and appreciation potential. Properties in good condition or those with potential for improvement can offer greater returns.
Understand Tax Implications
Although Singapore's tax environment is generally favorable for property investors, be mindful of taxes and fees related to property transactions. Consult with a tax advisor or real estate agent to avoid unforeseen fiscal obligations.
Connect with Other Investors
A network of property investors can be a valuable resource. Share experiences, insights, and tips with other investors. Attend real estate events, join online forums, and participate in investment groups to grow your network.
Stay Updated
With the property market's constant evolution, staying informed about latest trends and developments is crucial.
Navigating through the complexities of the real estate market and deciding when to buy or sell can indeed be daunting. However, remember that everyone's situation is unique, and it's crucial to consider your individual circumstances before making a decision.