How to Create a Pink Playroom for Your Princess
by Guest on Nov 29, 2010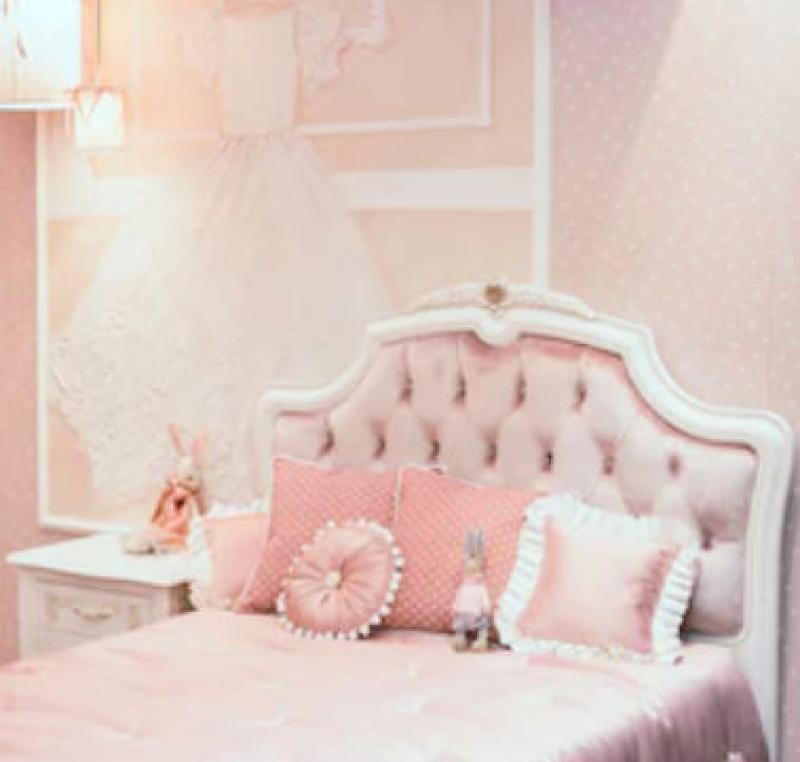 As your daughter moves from infancy to her toddler years, the desire to create a magical playroom for her is sure to take hold. Every little girl should get a chance to be a princess and what better theme for a playroom than pink, princess inspired decor. If you are contemplating transforming the playroom into a dream spot for your daughter, use the tips below to help you get started.
Walls
Before adding anything to the room, it is a good idea to remove all the existing toys and furniture from the space. Cover the floors with drop cloths and get ready to paint. A solid coat of high-quality primer may be necessary, but there are also new paints that have the primer and paint all in one. Not only does this type of paint save you time, but compared to purchasing separate containers of paint and primer, it actually saves you money. Choose a pretty pink paint color for the walls. If you want to paint them one solid color, a paler pink is the best option, as it will not overpower the room. If you want to be a bit more sophisticated with your painting technique, try making stripes using alternating pale and more vibrant pinks. This will add visual interest to the space, but if there are a lot of toys and furniture in the room, it may actually be too visually cluttering. Use your judgment to pick the look that will work best for your princess.
If you are very creative and have some artistic talent, you may even consider painting a mural on one of the room's walls. You can also choose wall decals with a princess theme to easily add images and designs.
Flooring
It may not be an option to replace the existing carpeting with pink carpets, but if you can, pink carpeting makes for the ultimate pink palace. Or you can work around existing carpeting and hardwood or tile floors by adding pink throw and area rugs. There are many small rugs that are shaped to look like crowns and flowers adding a feminine, whimsical look. A large, solid pink area rug will also work. If your budget is tight, try shopping at large carpeting stores where they sell remnants that can be bound along the edges. Oftentimes, the stores can even cut the rugs to the size you need before binding them.
Accessories
The best part about a pink princess room is the room's accessories. From a princess playhouse to a magic mirror or vanity, there is no end to the types of toys that can be included in the pink princess palace that you create for your daughter. While the overwhelming amount of pink may be more than you would ever want in a room of your own, for your little princess, there can never be too many pink accessories. No matter what you do, your efforts will be appreciated by the little girl who will claim the room as her own.