Get on Top of Things
by Boris Dzhingarov on Jun 19, 2014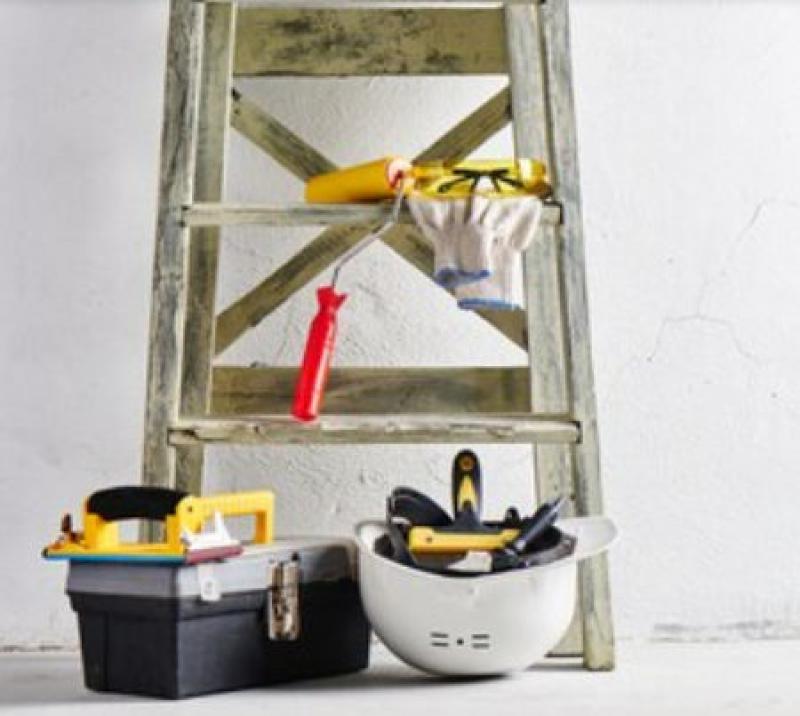 I'm talking about DIY here because I'm one of those people who will fix things when the problem arises. After all, otherwise, I'd leave it all until so many things needed fixing that I'd need a week off just to do it all. I have quite a bit of time on my hands and so it's easy to spend a little of my day tinkering and fixing, however, if you work a lot and find that you don't have a lot of time, don't let that be an excuse. Trust me, I used to be the guy who put everything off until tomorrow and then one day realize I was living in what appeared to be a shack in the poorest part of the poorest slum in the world.
Because of my attitude, I now live in a house that I'm proud of. In this article, I'm going to take you through some simple home DIY tips that are cheap, easy, and won't take up much of your time.
Paint
There's nothing worse than overtime black smudges and grey streaks appearing over your beautiful white painted walls. People tend to ignore them until it's time to redecorate, don't. We get used to seeing the smudges in our own homes and they don't bother us that much but to a visitor or guest, it might make you look as if you have no pride in your home. My suggestion is to buy more paint than you need when you originally decorate, that way you can bring it out and touch up any marks in no time at all. The other bonus in buying more than you need is that you won't have that awful sinking experience of going to the store to buy more paint only to finds they've discontinued making that particular brand or color.
Foam
Chances are that in a lot of your furniture you will have foam as a stuffing. A lot of couches reclining armchairs, and outdoor furniture have a foam filling. If you have a beloved armchair that is falling apart at the seams (Martin's chair from Frasier – just don't get oil on the carpet) rings a bell, then you need to replenish the foam. The easy thing to do would be to spend loads on getting rid of the old furniture and buying a new one. It would be much cheaper to buy foam replacement as then you could refill and stitch over the tear.
These types of tear can occur for any number of reasons, maybe during winter, you left your outdoor furniture in the garage where mice or rats had a little gnaw at the sides or perhaps your dog, out of anxiety, chewed up the footstool that goes perfectly with your couch?
Screws and Bolts
The last thing I'd like to mention, partly in terms of safety, is screws and bolts, and you may as well throw in nails. If you have kids then this is particularly important. I can think of two main reasons why you'd want to sort out loose screws, bolts, and nails. One: a small child or an adult may harm themselves by falling on a nail or screw and getting punctured or slashing apart an arm or leg and requiring stitches and a tetanus shot. Here's a link to a page from the British's health service about Tetanus.
The second problem that could arise is if these screws, bolts, or nails are holding anything up like a bookcase, a picture, a shelf, etc as if they fell they could do serious harm to your family or your property and belongings. Bolts and screws will naturally lose some structural integrity over the decades and they can easily become loose if what they are supporting is regularly used or touched. Make sure you stay on top of this for your safety and that of your family.
A Little Goes a Long Way
I know people don't want to use their free time up doing small chores around the house but just think in the long run, if you don't do it now, it will only build up until it becomes an insurmountable task that requires a week of work just to make everything spick and span again.