The Importance of Truck Rentals When Repairing and Renovating Your House
by Guest Post on Apr 28, 2014

Renovating the home is a big decision because it means that you would need to prepare your home and make sure that all of your items, especially the most fragile ones, are safeguarded. A home repair may be costly, but having your items broken into pieces will add up to your expenses. To keep your items protected and secured, renting a truck will definitely be of valuable help. You may have to shell out some money for doing so, but this will be way cheaper than replacing your beloved items and furniture because they have been damaged by the home repair project.
If you are still quite undecided, below are some of the advantages of renting a truck during home renovation:
Cost-Effective
The cost of hiring full-service movers is astonishing and this is one reason why a lot of people think twice before availing this service. However, you are not left with this option alone because a more cost-effective way to move your items into a new location temporarily for a house reconstruction is hiring the truck itself. Aside from you won't have to pay for the movers offered by the company, renting a truck will allow more flexibility and efficiency.
If you are worried about moving big items, looking for manpower is not really as difficult as it sounds and once you get your own people to do the job, you can easily get a good bargain from individual movers.
Efficient
Cutting down on cost is not going to be the only perk you'd get from hiring a truck. One importance of looking for a reliable truck rental company is that you'd also save time in moving your items. A lot of people would agree that moving items from the home and going back and forth for the other items that were not able to fit into the car consumes a lot of time and energy. It's certainly wiser to rent a truck for you to have more space for more items that need to be moved.
In line with this, renting a truck would mean that you will be more in control of your time because you do not have to wait for the movers. Instead, you can easily decide on the time frame you want to allocate for moving your items.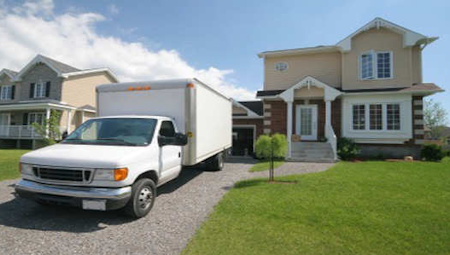 Moving the Small and the Big
If you think that renting a van will be wiser than renting a truck, think again. A house reconstruction requires small and big items to be moved out, and for this reason, you'd need a bigger space to accommodate all of these large items. Sets of furniture, for instance, can never fit into a van and even if they do, the chance of your furniture getting scratched and bumped will heighten and you surely do not want this to happen. Also, renting a truck can give more space for small and large boxes for your small fragile items.