Real Estate Investment for Future Generations
by Nick Marr on Mar 14, 2022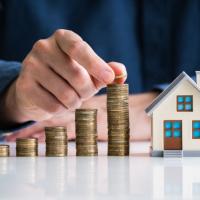 Purchasing a home is not simply a financial commitment. It is also an excellent way to start accumulating your wealth. Your home is also a reflection of emotional investment. It is also a precious asset, which you are going to pass on to your future generations and would therefore be a source of tremendous pride for them.
As compared to taking a house on rent, purchasing a house is usually a much more sensible investment as it enables you to build your equity. If you take a house on rent, you are paying the mortgage of someone else. In case you are planning to make the rented accommodation your home for about 3-5 years, it is better than taking a house on lease in several markets. Purchasing a home can also offer you tax benefits like tax credits and deductions.
Buying a home also assists you in creating wealth, as the value of your house is likely to go up with time. It means not only you but your future generation can also enjoy your increased wealth. The values of homes are less volatile as compared to the stock market. These typically exhibit an upward trend in recent history.
Plus, owning a house can also offer many long-term social benefits to you and your next generation, such as friendship with neighbors. On the other hand, you may buy an apartment or a house and rent it out. In this case, you are running a business of your own as you are the landlord of the home.
Appreciation in value 
Your future generation stands to benefit as the values of real estate always go up over time. If you make a good investment, it is easy to earn a generous profit if you want to sell it at a later point. It is a historically proven fact that if you can hold on to your property for a longer time, you will make more money out of it.
The real estate market is known to recover from crises and bubbles, which lead to the slipping of home appreciation. Even after the most critical period, prices usually return to normal. You will also find appreciation is on track once again. As the property is a type of tangible asset, it can be leveraged on various revenue streams while experiencing capital appreciation.
Cash flow
It is the net income procured from investment in real estate after covering operating expenses and mortgage payments. Real estate offers a significant ability for generating cash flow.
A consistent monthly income from rent is a great way to generate passive income. It can also provide financial security in the long term for you and your children.
In short, real estate has a bright future and offers an array of advances to benefit you and your next generation. However, you need to make sure that you are choosing the right property, the right developer, real estate agent, a reputed lawyer, and a good financial advisor to clinch an attractive deal.
Are you planning to invest in Singapore real estate soon? Get in touch with the The Continuum for all your queries and any kind of property-related assistance.