Repairing Holes in Rain Gutters and Downspouts
by Guest on May 7, 2012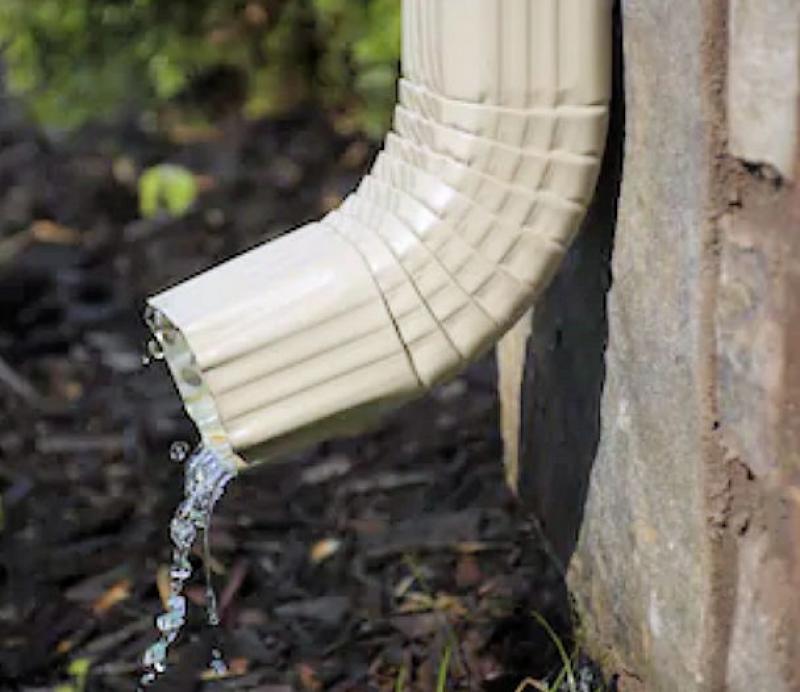 Gutters sometimes get holes in them. Sometimes it is the result of physical damage and other times it can be the product of corrosion. This is especially true if you have older steel gutters. If the whole gutter is deteriorating, replace the entire run. If it is raining when you are attempting this, make sure you get "Wet roof cement." This cement contains chemicals that displace water and allow the cement to seal.
Step 1:
If the hole is small, like a nail hole, then you can simply use some roofing cement to plug the hole. If it is large, skip to step 3.
Step 2:
Clean any debris away from the area to be repaired. Put some roofing cement around the small hole and use a putty knife (disposable plastic ones are good for this) to smooth out the patch.
Step 3:
If the hole is somewhat larger, you'll need a small piece of metal to help patch it. Flashing works good for this and comes in short rolls. Clean up any debris around the repair area and, using tin snips, cut the patch so that it is slightly larger than the hole.
Step 4:
Lay down a bed of roof cement around the hole. Make sure that it is large enough so that it is larger than the patch area.
Step 5:
Place the patch in place and press it into place. Use a putty knife to feather out the edges so that water will flow easily over the patch.
This article does not necessarily reflect the views of 411 Home Repair, and is only a suggestions and/or comments submitted to our site to share with our site viewers through the world wide web.