Replacing Damaged Shingles
by Guest on May 7, 2012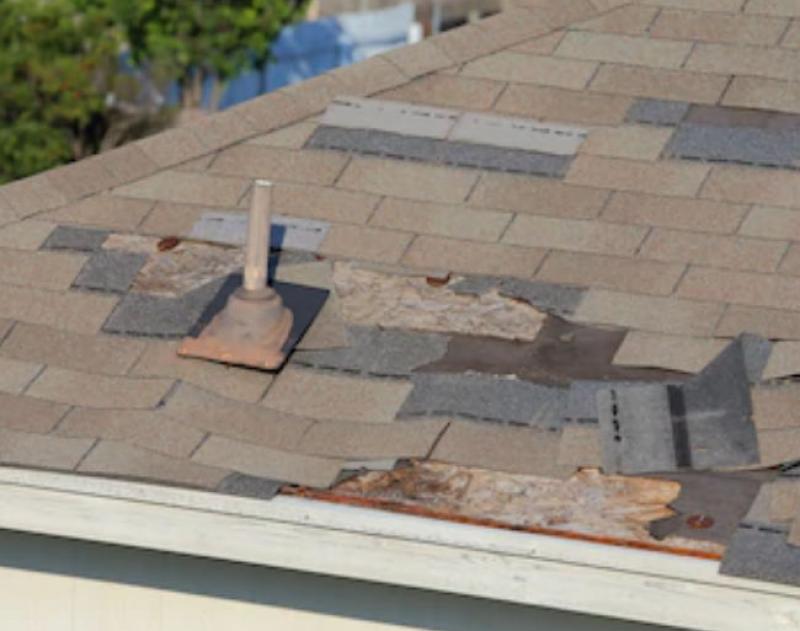 If in the course of inspecting your roof, you find a damaged shingle, it is a good idea to replace it. The procedure is easy. First a note about safety: FALLING FROM THE ROOF CAN KILL OR INJURE YOU! Don't work on the roof if you don't have the appropriate safety equipment like a safety harness. If you are uncomfortable on the roof, call a contractor. See the notes for tips about real-world situations. These instructions are for regular fiberglass/asphalt shingles.
Method #1 of Repair Damaged Shingles
STEP 1:
The first step is to assess the damage to the shingle. You should do this in warm weather to avoid shingle breakage.
STEP 2:
You will need to remove the broken section by pulling the nails. Using a new roofing nail, fix the shingle by nailing above the tab cut (typically there are 3 nails per full shingle)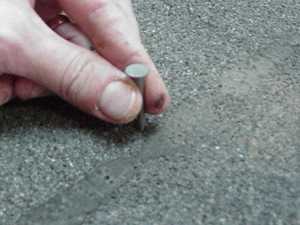 STEP 3:
With the old shingle fragments removed, measure for the replacement shingle. You can
cut the shingle to size by scoring it with a utility knife.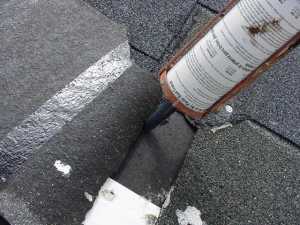 STEP 4:
You will need to seal both on top and below of the replacement shingle. I suggest using a caulking gun and a tube of roof cement. Be sure to cover the entire area which will be covered by the tab.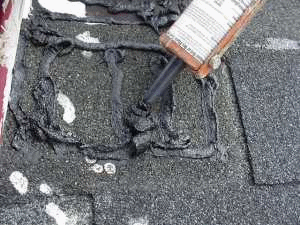 STEP 5:
Before you leave, check for other loose shingles by lifting the edges and see if the self-sealing contact is not bonded. If need be, simply apply a liberal amount of roof compound about 1" from the edge of the tab.
Method #2 of Repairing Damaged Shingles
Step 1:
This procedure is best done while the shingles are warm and flexible. If you're working during winter, wait until the sun warms the shingles up. Working with a long scraper, pry the tabs of the damaged shingle loose. The shingles are held down by a tar strip. Now pry the tabs from the shingles one course up which covers the damaged shingle. Be careful not to tear these shingles.
Step 2:
Take the flat stock or nail-puller and pull the roofing nails from the damaged shingle. It may take some effort. This isn't recommended, but if you can't get the nails out, remove the bits of shingle from under the head of the nail and drive the nail flat. Slide out the damaged shingle and make sure that the roof deck is undamaged. If it is damaged, you should probably call a professional.
Step 3:
Slide the new shingle up into position and, just above the tar strip, secure the shingle with 3 roofing nails.
This article does not necessarily reflect the views of 411 Home Repair and is only suggestions and/or comments submitted to our site to share with our site viewers through the world wide web.