How to Protect Your Home from Burglars
by Boris Dzhingarov on Dec 13, 2017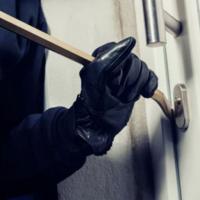 Burglary is one of the most common crimes in the world. It is also the easiest to prevent. In the US, statistics show that a burglary is committed every 15 seconds. When it does, homeowners lose more than a couple of prized possessions; they lose their peace of mind. Even the smallest of break-ins have a great impact on the wellbeing and safety of individuals. There are several things that homeowners can do to make their homes burglar-proof.
Never Advertise Your Absence
The first thing most burglars check is that there is no one home at the time. Therefore, whether you are gone for a couple of hours or a few weeks, always make sure that your home looks occupied. There are a few ways you can do this. The first method is to ensure your home has light timers that turn on and off in ways that resemble your daily pattern. These timers can also be used to turn your TV and radios on and off. You may also opt for automatic curtain openers. Have a neighbor pick up your mail and take your trash can from time to time. This will make burglars think you are home.
Make It Impossible to Break-In
All burglars, those that rob you when you are home and those who wait for you to go out, always look for an easy way in. Making it difficult for them to get into your home will ensure that they never come back. The basic steps for this are to double-check and ensure all your windows and doors are closed and that the doors are firmly secured. Ensure that your locks have an internal anti-saw pin which makes it difficult to see through.
Choose a Great Security System
A great alarm system with cameras will tell you when your valuables are touched. In addition to connecting it to your windows and doors, you can connect it to your valuables such as your jewelry box. It will notify you when such items are touched. For this, you have to read home security reviews online to find out which one is the best for your home. Ensure that you regularly check your messages and emails for notifications. You also need to make sure that your coverage has not been blurred by pests or shrubs.
Know Thy Neighbor
The best home security you can ever have are great neighbors. Ensure that you know and have a great relationship with the neighbors who are closest to you. They are the people you will tell if you are going on a vacation or a business trip. They are also most likely to notice a vehicle roaming your neighborhood or a car parked in your driveway. Therefore, when you are away, ask them to keep an eye on things and to notify you whenever there is an issue. You may want to organize a neighborhood watch program and have local law enforcement agencies. These arrangements will keep your possessions and your family safe.