The Rise of Electronic Locks
by Guest on Dec 13, 2011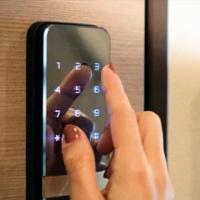 Due to the sophistication and technology, electronic locks are more expensive than manual key locks. The difference is that electronic systems have an outlet for public assistance like the local police and fire departments. This makes issues very convenient in the unfortunate event of an emergency. The downside is when malfunctions happen public assistance is notified for no reason. This process can be very aggravating to the customer and the emergency contacts.
When the alarm goes off most systems call the house telephone number to get a confirmation that everything is okay. There is usually an identification code that only authorized people should know that lives at the residence to assure the company that the alarm was triggered mistakenly. Nonetheless, locksmith companies now have the tools and software to minimize these irritating occurrences.
Large security companies are leading the way in home safety with their electronic software and programs that directly link a modem to public assistance. These systems are common in nearly all home security systems in advertisements and commercials. But, the problem with the locks used by security companies is that it is not your typical simple lock and key system.
These companies use an intelligent system of electronic locks. An electric lock is defined as a device to prevent or restrict the movement of a lever, a switch, or a movable bridge unless the locking member is withdrawn by an electrical device such as an electromagnet, solenoid, or motor.