5 Scary Examples of How Not to Use a Ladder
by Guest on Mar 22, 2016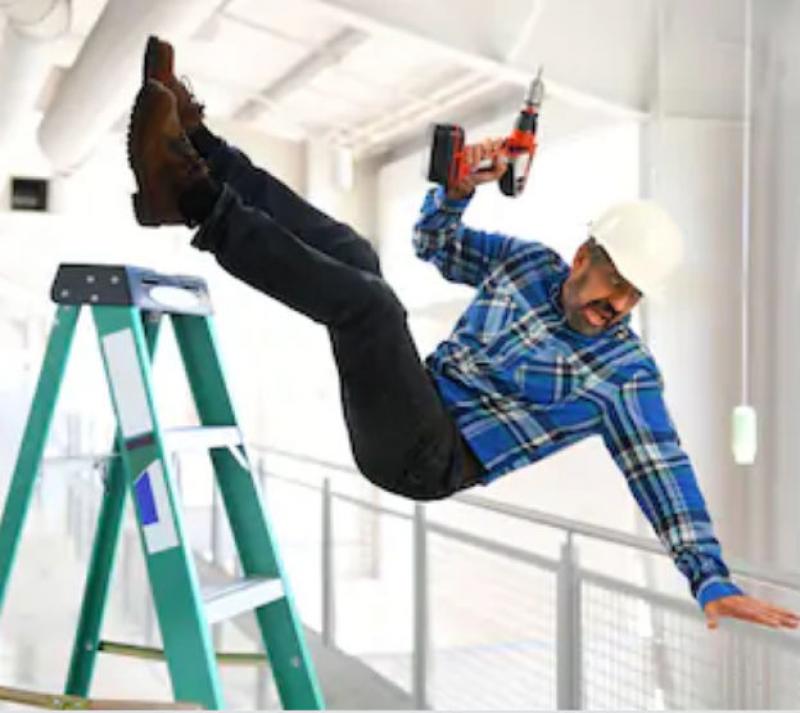 In any situation where you employ a ladder for high-level access, its correct use can make all the difference between life and death, literally. You wouldn't think it was that difficult to work out how to use a ladder properly, would you? However, the 5 photos below clearly show that nothing can be taken for granted. It would be funny if it wasn't so serious.
We are not certain whether the operatives pictured below are suffering from temporary over-confidence or total stupidity, but one thing we do know: don't copy them!
According to the Health & Safety Executive, a third of all reported fall-from-height incidents involve ladders and stepladders. The result? 1,200 major injuries and 14 deaths every year that could be avoided with correct ladder use.
For anyone unsure of how to set up a ladder properly, here's the Health & Safety Executive's Brief Guide to the Safe Use of Ladders and Stepladders. Please make sure you read it. Your future could depend on it.
Don't reach off to the side – you can easily lose your balance and fall. It's much safer to move the ladder instead.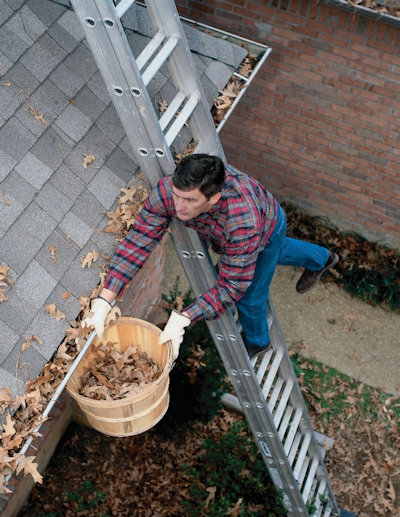 This is a back-breaking fall just waiting to happen. When you position a ladder, make sure that you place it on a level and firm ground for maximum support, not fresh air! And do use the correct ladder (or access platform) for the job – a stepladder is probably the worst choice you could make here…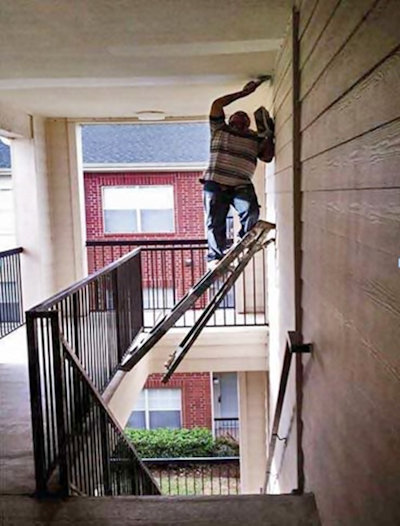 … but for goodness' sake, DO use a ladder!!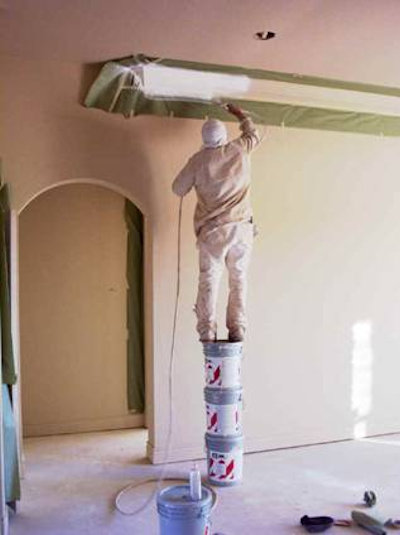 According to this photo, it takes 3 evidently brainless workmen to change a light bulb. You should never ever improvise or use a ladder in any other way than the manufacturer intended. Not even if your name is Heath Robinson. There are so many things wrong with this picture, it beggars belief…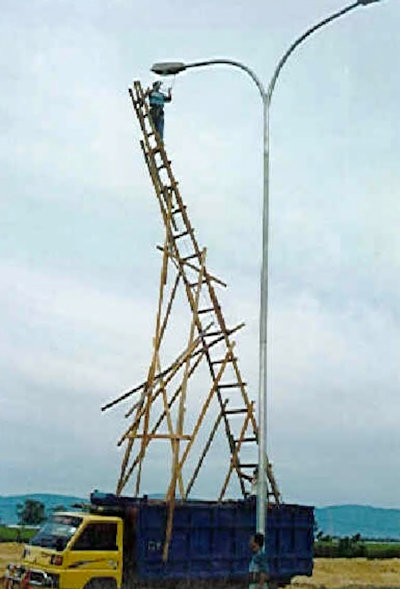 No prizes for guessing why it's super risky to put a metal ladder against a high voltage overhead power cable. Death wish, anyone?