The Dangers of Asbestos During a Home Refurbishment
by Chris Kervin on Jul 14, 2016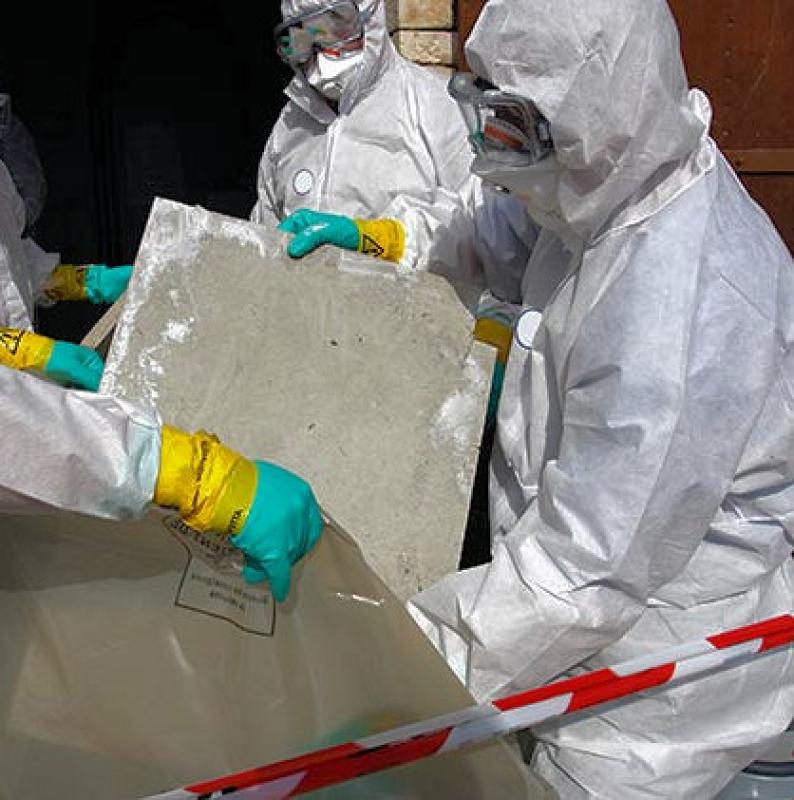 Over the past century, asbestos was widely used in the construction industry in numerous materials found in commercial and residential buildings. Whilst asbestos products have been banned in many countries, including the UK and Australia, it is still used in many nations, notably Canada and the USA. Asbestos can be extremely hazardous and is linked to several fatal diseases.
Why is asbestos used in construction?
Asbestos has many favorable properties, including high heat and chemical resistance. This made it a popular additive for many materials, as well as being used in its pure form.
As asbestos increased the heat resistance of materials and provided strength and durability, it was used in a wide range of different products and materials. Asbestos can be found everywhere toilet cisterns to car brake pads.
Risk of exposure
Asbestos has been used in more than 3,500 different products and materials, many of which were used in house construction. As asbestos is found in so many different materials, most consumers want to know what asbestos looks like? Unfortunately, there isn't a simple answer due to a lack of labeling on asbestos containing materials, and the fact that these materials often look the same as non-asbestos products.
In many countries, DIY home improvement is on the rise, thanks greatly to online video tutorials and easy access to materials at hardware stores. Unfortunately, DIY can result in accidental exposure to asbestos, which can cause fatal diseases.
There are several asbestos related diseases, including mesothelioma (asbestos cancer), asbestosis, pleural thickening and asbestos-related lung cancer. These diseases can take 20 -50 years after exposure for symptoms to develop, and in many cases are fatal.
Reducing potential harm
As asbestos can be difficult to identify, and there are potentially fatal consequences if exposed, there are numerous steps that homeowners should take before a home refurbishment.
Before beginning work, materials should be inspected. In some cases, asbestos containing materials will have an identifying mark, but this practice wasn't overly common. It is also a good idea to understand the common materials in which asbestos was used. Some of the most common places you are likely to find asbestos include:
Soffits
Siding
Cement Roofing Sheets
Cement Boiler Flues
Cement Down Pipes
Cement Water Tanks
Pipe Lagging
Decorative Ceiling Texture
Loose Fill Insulation
If you do suspect a material may contain asbestos, you can have it tested at a specialist asbestos laboratory, or have a survey conducted on your property.
When conducting home improvement work, especially when the dust will be created, it is a good idea to wear appropriate safety equipment. This should include an asbestos approved face mask, as most asbestos related diseases result from ingesting or inhaling asbestos fibers.