7 Home Improvement Projects That Improve Privacy
by Jane Brown on Dec 29, 2016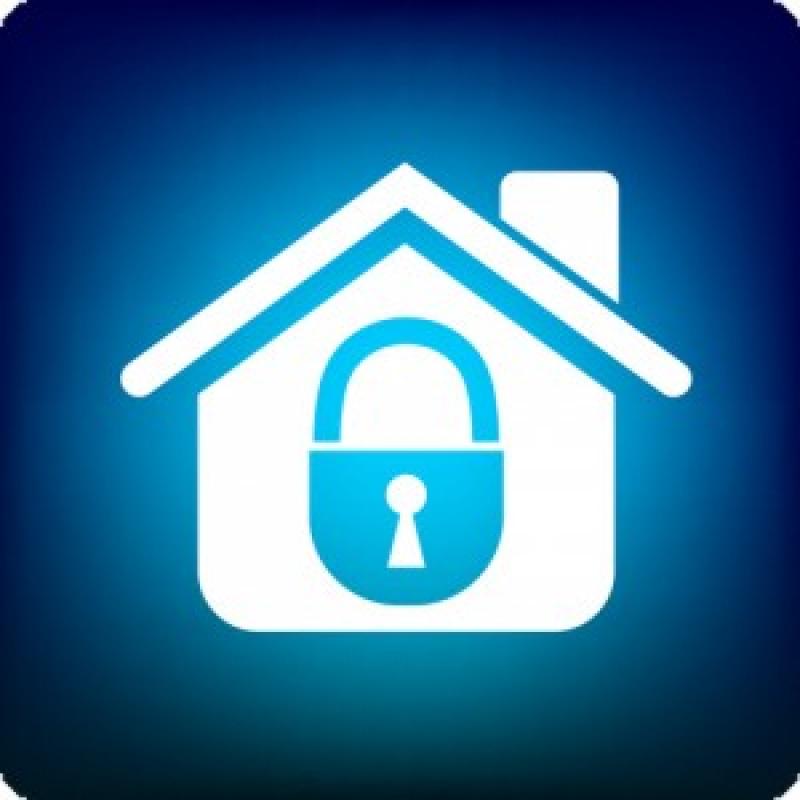 If you're building or renovating a home, there are a lot of things to consider. You've probably spent countless hours choosing materials, color schemes, flooring, landscaping, and many other design elements. But there's one important aspect that you may be missing – home security.
In 2019 alone, 3.7 Million households were victimized. Home security not only protects your safety it also protects your privacy. In a connected world where thieves steal information through virtual means and a peeping tom video could end up going viral online, every penny you invest in privacy pays off. Now is the perfect time to incorporate home security into the design so that it's seamlessly integrated and your family feels safer from day one.
Home Security System
The #1 thing on your improvement list should be a home security system. Today security systems can be customized for your family's exact needs so that your home and privacy are completely protected. You can piece together a system yourself, but a monitoring service is ideal. That way the authorities can be alerted even if you aren't home.
Other home security system features to consider include:
·  Wi-Fi connected cameras
·  Motion detectors
·  Motion sensor lights
·  Front door/gate surveillance cameras
Secure Doors
High-quality door locks are one of the easiest home security tips to implement, and they're also one of the most effective. The most common point of entry for burglars is the front door. A steel security door offers more protection than other types of doors, but the locks matter just as much. Each exterior door should have a 1-inch deadbolt lock for added reinforcement. If the hinges are on the outside of the door reset them so that they are repositioned to the inside. Some burglars will take the hinge pins out so that they can take the entire door down.
Garage Door
Even if you take every precaution to protect your exterior doors you may accidentally overall the largest one of all – the garage door. If the garage door is broken it needs to be fixed immediately because it leaves your home susceptible to a break-in. Regardless of whether the door is operable, make it a habit to always keep the door closed. Once you're inside for the night, you can use a padlock for added security so high-tech burglars can't bypass the keypad.
Security Fence
Having a fence around your yard helps keep kids and pets from roaming off, and it all adds another layer of protection. It's best to make a security fence at least eight feet high so it isn't easy for a person to peek over. You'll also need to install locks so a criminal can't simply walk right through.
Window Blinds
Understandably, you would want to let natural light in and take advantage of a great view. But burglars and peeping toms are also looking for a nice view inside your home. Window blinds are a popular choice for security conscious homeowners because they allow you to filter light in during the day while still obscuring the view into your house.
Wi-Fi Security
One privacy measure many people forget about is securing their Wi-Fi. More and more thieves are tapping into unsecured Wi-Fi accounts to spy on Internet activity and gain sensitive information. If you aren't careful they can get bank account information, personal contacts and even find out which sites you frequent.
Always password protects your Wi-Fi account. Make it something difficult to figure out, which means not using personal information that could be easy to find out such as your name. The next line of defense is the router. Change the default administrator password, but don't use the same password that's set up for the Wi-Fi account. You'll also need to set the wireless security mode to WPA2.
Finally, be careful who you share your Wi-Fi information with. If you have children make sure they know not to give out the passwords to people. Instead, they can type in the password for friends or ask an adult to do it.
Secure Mail Receptacle
Some thieves are still going old school with their crimes. They choose to casually walk by mailboxes and steal letters hoping to gain personal information that can be used to drain your bank account or steal your identity.
Installing a secure mail receptacle is one of the easiest ways you can protect your privacy if you don't already have a locked mailbox provided by the post office. They may cost a bit extra but a locking mailbox will give you an assurance that once the mail carrier makes a drop off no one can pick up your mail before you do. Just make sure the mailbox you choose is USPS approved.