Top Signs it is Time to Replace Your Windows
by James Cummings on Dec 3, 2019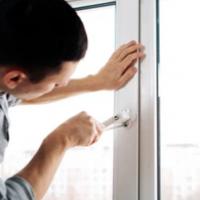 Windows don't last forever, but they do last for very long, in most cases, as long as twenty years, and sometimes with little or no maintenance. However, like everything else, windows tend to suffer from wear and tear due to age and constant use, resulting in a myriad of efficiency and functionality problems.
Typically, when a window breaks down, the standard response is to repair it, but when you notice that your window is beginning to cost a lot in repairs, or that the visit to your house by the windows repair contractor is becoming increasingly regular, then maybe it is time to replace those old windows with new and better ones.
If you have lived in the same place for a long time, and have had the same set of windows all the while, this article covers some of the signs you can use to tell if the time is right for you to invest in new windows.
You are spending too much on energy bills
Do you know that the windows are the biggest culprit when it comes to heat loss in the house? Old and weak windows tend to have a lot of escape points, allowing heat to leak out of your house like a sieve. 
Draughty windows can cost you as much as a 25% increase in energy bills because you will end up using up more heat via HVAC to compensate for the ones lost via window leaks. The same thing applies to cool air during the hot months. 
Replacing your old and worn-out windows with energy-efficient ones will significantly reduce how much you spend on keeping your house warm during the winter or cool during the hot months. Besides, the aesthetical and energy-efficient value of new windows will be good selling points should you ever want to sell your house. 
But don't assume that all windows offer the same energy-efficient values; it is important to go for windows with the proper R-values if you intend to enjoy aluminum windows with optimum energy efficiency
You want to improve the exterior appeal
There are several renovation projects you can carry out in your house that will improve its exterior/ curb appeal, but installing new windows is the easiest and budget-friendly, plus it comes with a lot more benefits.
You can choose to build a deck around your property or do some landscaping, but while any of these will surely improve the look of your outdoors, the benefits may not translate indoors.
Replacing your old windows with new ones, on the other hand, will transform the exterior of your property enough to impress visitors and passersby. Plus, installing modern aluminum windows will afford inhabitants of the house clear and unobstructed views of the outdoors, allow in more natural light, and prevent heat loss from occurring.
New windows are the way to go if you are looking for a way to improve the look of your exterior, while at the same time boosting the aesthetic and market value of your home.
They are damaged beyond repair
Windows are very easy to repair. Unless your windows were completely damaged by a storm, burglars, car wreck, or other forms of accident, chances are they could be patched back to look almost as good as new.
But if your windows suffered from any of the events listed above, you need new ones. For one thing, even if you decide to repair the damaged windows, it will cost as much as, if not more than it will take to buy and install new ones.
Even if you manage to fix the damaged windows, there are no guarantees that they will not develop some problems in the future. After all, there is only so much you can do to repair a completely damaged item.  Therefore, replacing the damaged window with one that matches the rest and complements your home is the right way to go.
They are no longer working well
Windows last for a very long time, especially aluminum windows that can last for as long as 20 years. But if you live close to the ocean or in an environment that accelerates corrosion, your windows are likely to develop problems after some years.
Once you notice that your windows are no longer working as they should, and the repair process demands that the entire thing be removed, repaired, and replaced, you may as well settle for new ones. 
Also, if your windows stay draughty for too long, no longer open and close normally, are hanging lopsidedly, or has refused to stay closed or open, then you definitely should consider replacing the affected window with new ones.