Let Window Cleaners Polish Up Your World!
by Guest Post on Feb 5, 2013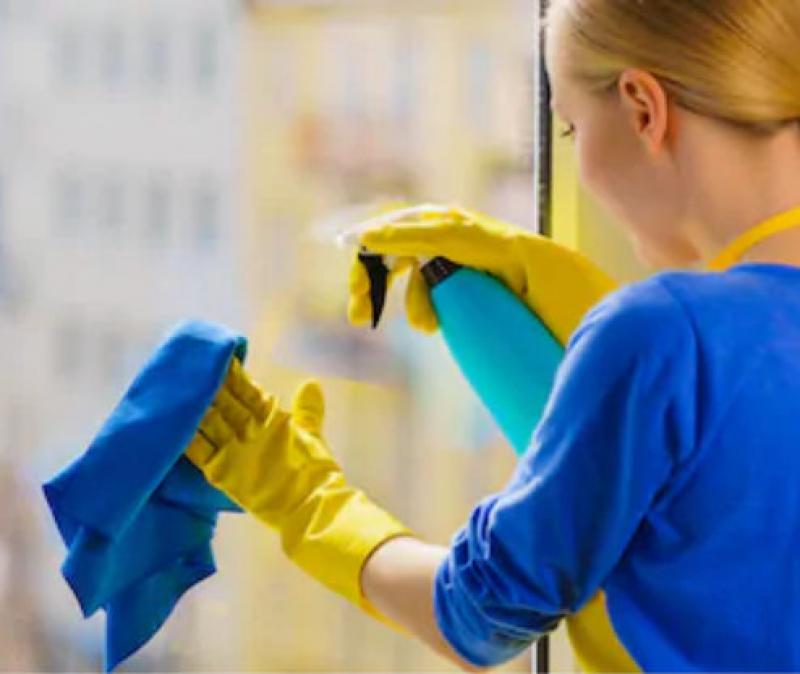 Picture this! You arrive at work one morning to find all your commercial property's windows sparkling, the walls looking brand new, and the signage unsullied. Later when you get home, you also find the same high-quality service has been applied to all the features of your house! It is time to make your woolgathering a reality and discover the best window cleaners. In time, you'll notice that regular and consistent window cleaning provides visible, long-term positive effects on all your buildings. You will want to sign up with a company that cares about its customers, so it's critical to find window cleaners that have years of experience cleaning and maintaining commercial and residential properties in our town.
Nothing impresses clients more than a spic-and-span environment. The solution is to use a window cleaning service that washes all the surface areas before it cleans the windows. Have your whole building pressure-washed and your gutters cleaned out first. Clogged gutters can become a major headache with the unpredictability of the weather. It's best to put them on a regular maintenance schedule and save on costly repairs to ceilings and walls.
Find a window-cleaning service that already services properties in your neighborhood so that they offer competitive pricing. Sensitive building surfaces can also be treated if your service is able to use a pure-water technology that does not leave surface-destroying chemical residues. If you are responsible for keeping up an older building, consider a window cleaning service that has access to staff and equipment that can maintain the whole property. Ask them to clean the glass as well as the flyscreens and window frames. In addition, have them check painted walls, which can accumulate layers of mold or grime, and clean any outdoor paving. They can scour your building to remove the marks that make your walls look old, such as old paint splashes, cement, foam, stickers, or tape. Have them revitalize bathroom and kitchen surfaces as well. Then once everything is completed, put your business on a regular window-cleaning schedule.
If you are concerned about high-access windows, consider a service that can provide up-to-date technology. Forget the squeegee and sponge! Find out whether your high-access windows qualify for a pure-water cleaning with a water-fed telescopic carbon-fiber pole. Just think: Pure water contains no dissolved solids, so no drip marks and no chemical residues are left behind.
You've probably tackled the home window-cleaning project yourself only to be disappointed at the lackluster results. Did you know that there are numerous other services that can be requested for a truly professional cleaning? Splurge on the first round of cleaning by having the windows cleaned both inside and out. Ask the service to provide a "renovation clean" in order to remove all the excess dirt and grime that has accumulated throughout the years. It will make your windows look brand new. While you are at it, have your flyscreens cleaned and checked for holes. You may as well make your life more comfortable by having all those small critters kept on the outside. Consult with a professional window cleaner who understands the difficulties involved with and the extra care needed in cleaning due to the high mineral and calcium content of our water.
Give yourself a breather and look into window cleaning professionals for your business and home straightaway. Find yourself an experienced window cleaner you can rely on to pay attention to the details and provide worry-free service. It's easy, online booking is often available. Your world will be brighter.