Top 10 Worst Embarrassing Money Issues Men Have
by Guest on Oct 30, 2012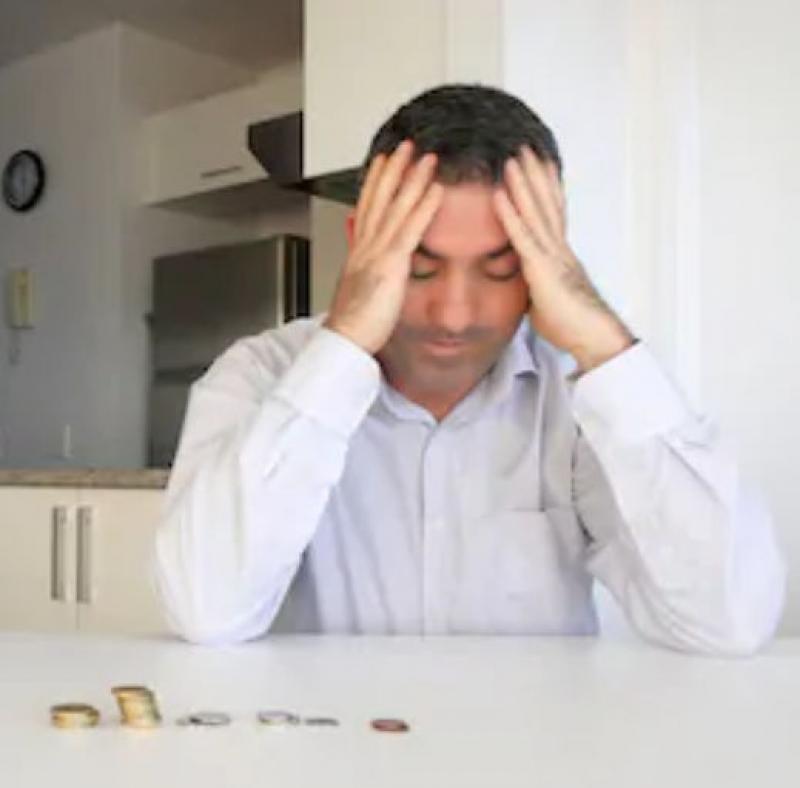 Typically, self-respect, self-worth, and confidence of most men are enveloped in their financial matters. This fact makes it more difficult for them to deal with embarrassing money incidents.
1. Cannot Afford the Engagement Ring
Most men find it very upsetting not to be able to afford a proper engagement ring. Presently, a decent diamond ring is worth several thousands of dollars. The situation gets further strained when a man may be ready to ask that special question or his girlfriend may be eagerly waiting for his special announcement, but he cannot spend enough to buy an eye-catching engagement ring. Furthermore, the idea of buying a modest and reasonably priced ring that is easily within his resources embarrasses him.
2. Credit Card Gets Declined
Another moment that men find pretty awkward is when your credit card gets declined at a restaurant or shopping mall. You may be at a business meeting and desperately want to create a positive impression on your boss, or you may have just enjoyed a lavish meal with your friends, or you may have taken your girlfriend out shopping for the first time. Whatever the scenario may be, the situation gets embarrassing when the waiter or shop vendor informs you that your card has been declined. A vast majority of men find such a situation very intricate to handle in front of friends, family, boss, or prospective clients.
3. Get Notice from your Kids' School
Most men are likely to feel ashamed and embarrassed when their kids get a notice for unpaid fees or other charges from their schools. They feel humiliated mainly because of the realization that their family has to undergo financial setbacks.
4. Owe Money to Parents
Your parents may probably have financially helped you out during your stressful times. You, as a man, may find it humiliating to get financial help from parents especially when you are in no position to return the amount soon. You can get help from Consolidated Credit when facing such a problem.
5. Friends Offer Bill Division
You may dine out with friends, order a simple meal and then you have to split the total amount when the bill comes. Most men find it very degrading that their friends offer to divide the bill merely due to their financial affairs.
6. Bankruptcy
One of the most awkward situations regarding money for men is the consideration of filing bankruptcy. They may get humiliated by the feeling that they are not able to uphold their financial stature in society.
7. Unpaid Bills
Men are easily embarrassed due to unpaid medical and other utility bills. You may have neglected a few payments on your credit card or any other loans because of which you receive a few collection letters at your home. The realization that their girlfriend, wife, or kids may happen to come across those letters is rather appalling for men.
8. Asking for a Loan
A large number of men find it very difficult to ask for financial help. They cannot seem to find enough courage to ask their friends for some monetary assistance.
9. Cannot Change Car
Men find it embarrassing not to be able to change their present car merely due to a lack of funds and financial resources.
10. Cannot Provide Proper Services to Family
Most family-oriented men find it pretty disgraceful if they cannot offer their families with proper medical and other facilities.
Today's world is particularly difficult for men majorly due to its financial constraints and complexities. Being a man, whether you are in the position of managing your finances and investments, or in a relationship, or simply a married man, you are always posed with various responsibilities that you have to mentally, emotionally, physically, and financially endure. You should always be geared up to come across some usual problems that are likely to affect not only your finances but also other relations.
Author's Bio
The above article is composed and edited by Donna B. She is associated with many social media, finance and technology communities like Consolidated Credit and is a freelance writer and adviser. In her free time, she writes articles related to finance, loan, internet technology, mobile applications, etc.