7 Best Ways to Get Rid of Old Furniture and Old Large Items
by Sally Smith on Mar 17, 2019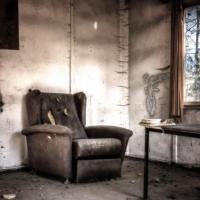 Is unwanted furniture taking up space in your attic? Or maybe you are moving, and the idea of transporting old furniture and appliances sickens you. Large items in your house take up unnecessary space and make your home disorganized. So how do you dispose of old furniture? Getting rid of them can be tricky. Of course, you can dump them in a landfill and forget about it. However, the idea of throwing away something you once treasured is not appealing. The good news is there are many ways to get rid of your old appliance. You may even make some money in the process.
1. Sell Your Old Furniture Online
Online is the best place to find buyers for your unwanted items. All you have to do is post an ad and attach a picture of the item. You can get rid of almost anything on Craigslist, eBay, and Facebook. Indicate your asking price and give the features of the furniture. Mention the delivery terms whether the buyer should pick it up, or you will deliver in person. Selling online works but it may take time to get offers. However, if you give it away for free, you won't have to wait for days.
2. Donate to Charity
Charities may be willing to take old items off your hands. Non-profit organizations can refurbish the furniture for a resale or pass it on to homeless shelters. You have to contact them before dropping furniture on their doorstep. Most charities organize pickups if you don't have a vehicle to transport the items. Schools and vocational training centers accept donations to be utilized by students for practice. You may also donate old furniture to the library or theatre. If there is a furniture bank in your area deliver your sofa and get a tax receipt. Charitable organizations accept old vehicle donations irrespective of their condition. You can claim a tax deduction depending on the charity.
3. Trade in Your Old Furniture for a New One
Some stores offer to take your old sofa if you purchase a new one from them. The store may give you a discount on the cost of new furniture. However, most offer to haul away the old furniture as an incentive to buy a new piece. To trade in you need to call the store ahead of time and find out their terms.
4. Have a Yard Sale
If you have many items to get rid of, consider holding a garage sale. However, the items need to be in good shape. For furniture ensure it is cleaned professionally. Invite your neighbors to the sale. However, make sure the prices are favorable. Offering services like delivery will coax people into purchasing. You may also sell your old cars instead of leaving them in the garage. Someone in the neighborhood may find it useful. If you can't organize a sale take it to a community sale held by the church or school.
5. Take Ferrous and Non-Ferrous Metals to the Local Scrap Yard
Find scrap yards that may be interested in the metal furniture in your house. If you have metal bed frames, tables, and chairs a local scrap yard can recycle them. Before shipping the metallic furniture in your home separate ferrous from non-ferrous metals. Ferrous metals contain iron making them strong and heavy.
On the other hand, non-ferrous metals do not contain iron. They are light but strong and durable. To separate the metals, you need a magnet. If the magnet does not stick to the item, then it is non-ferrous. If you have non-ferrous items to scrap you may get a decent amount of money. If your old junk car doesn't get a buyer, sell its parts at a scrapyard.
6. Get a Furniture Removal Service
A junk removal service provider will visit you to assess the items you need to throw away. They will give you a quote and load up your items if you are okay with the price. It can turn out to be expensive if you are disposing of plenty of appliances. The cost usually depends on the volume of items to throw away. Furniture removal services are efficient, and most strive to eliminate old items in an eco-friendly manner.
7. Contact the Local Waste Management
If the local waste management company takes large items for disposal, then leave the old items at the curb. Some waste management providers have ways of getting rid of old large items in your house. However, you need to find out if the service is available. You don't want to carry your furniture to the curb just for it to be ignored. Your trash company may charge an extra amount to haul away furniture in addition to trash.
When you are out of options, get a pickup truck, and dispose of the unwanted furniture at the local dumpsite. However, with plenty of ways to get rid of large items landfills should be a last resort.