Your Simple Guide in Finding Quality Furniture
by Guest Post on Jan 22, 2010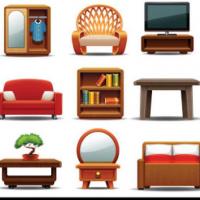 The search for quality furniture for homes offices and other establishments may be difficult, but with a little patience and careful scrutiny, searching for one is not that taxing after all. The following are some guides on how to choose furniture from furniture stores:
Check on the existing style of the location where the furniture will be placed. By looking at the architectural design of the place, you will find it easier to decide which furniture will be appropriately used.
Set up a budget. You need to consider how much you will be willing to spend on a piece of furniture. Bear in mind that the piece of furniture should be within your means.
Look for a furniture store that offers the style and design you need. It is also important to check on furniture stores that offer a good discount. It may also be helpful if you do a little research on all the furniture stores within the area so that it will be convenient and easier for you to compare prices.
Style and Quality
What we need now is quality furniture. There should be a balance between quality and cost. Even if the piece of furniture is a little expensive because of its quality and as long as it meets our standard, spending a little more will be alright. Quality furniture is a very good investment. With the right design and style, it will not surely go out of fashion very quickly. A very sleek and simple design oftentimes can last longer than that quality furniture with bold and odd styles, which can go out of fashion too soon. Sometimes it is the quality of the furniture that makes it stylish and chic. But any quality furniture should also be practical, useful, and comfortable to use. As the saying goes, "The more comfortable you are with a thing, the longer life it will have."
A Good Furniture Store
Furniture stores should be able to present catalogs and pictures of the furniture available for sale. There are stores that do not put on display all their items for sale. This is why brochures will be of great help. Make sure that you are well provided with efficient staff that can assist you in the installation process. It is also practical to choose a furniture store that offers all the basic stuff that you may need, like a one-stop shop.

If you want to shop online, it is wise to check if the furniture shop is genuine or just a scam. Online shopping is quite advantageous, especially for those who have busy schedules.