How to Choose the Type and Material of Your Garden Planters
by Guest on May 14, 2012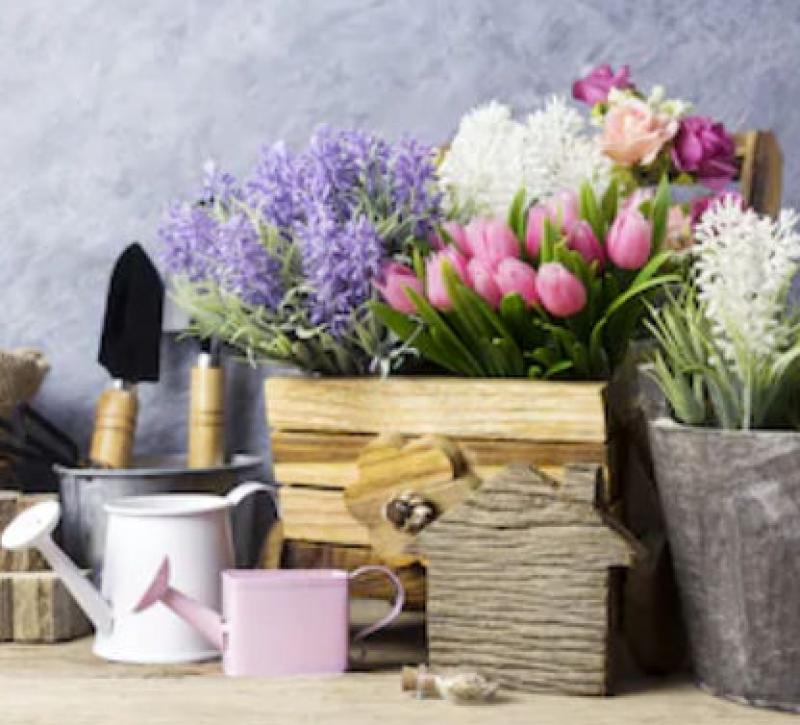 If you are thinking of beautifying your home, why not try with plants in pots. The idea is proven to give your home freshness and spirit.
Let's take a look of the places to put the plants and the materials you can use for the planters. If you intend to keep your plants outdoors, you have to use durable materials and can choose larger planters. Fiberglass, plastic, concrete, iron cast is appropriate materials for outdoor garden planters. Terra-cotta and ceramic can be used for indoor planters. Materials that you use for your planters are left to your taste and the environment where they will stand as well. Natural materials for the plants are terra-cotta and wood.
You can pick your favorite planters shape: bowl, square, round, urn or rectangle. Other types of planters are: hanging planters, trough planters, Topsy turvy and very decorative trellis planters. Deciding about the type of planter you have to know the type of plant you want to plant in it and the place where it will be.
Garden boxes and trough planters can be used on balconies. The plants in your garden can be planted in decorative concrete planters. For residential places you can choose less durable materials such as terra-cotta and ceramic.
More expensive but also more practical are self watering planters. This planter has a sub irrigation system which regularly waters the plants. With not much attention on your side you have beautiful and healthy plants. These planters are especially practical for use in places that are high. Even when you are on a vocation, you do not have to worry about your plants.
Over watering of your plants is as dangerous as not having enough water. If you have or you bought a garden planter that does not have a hole, you have to make one as soon as possible. Enjoy in the realization of your garden, either in your home or your yard.