Choosing Stylish Bedding for All Year Round
by Guest on Jul 9, 2013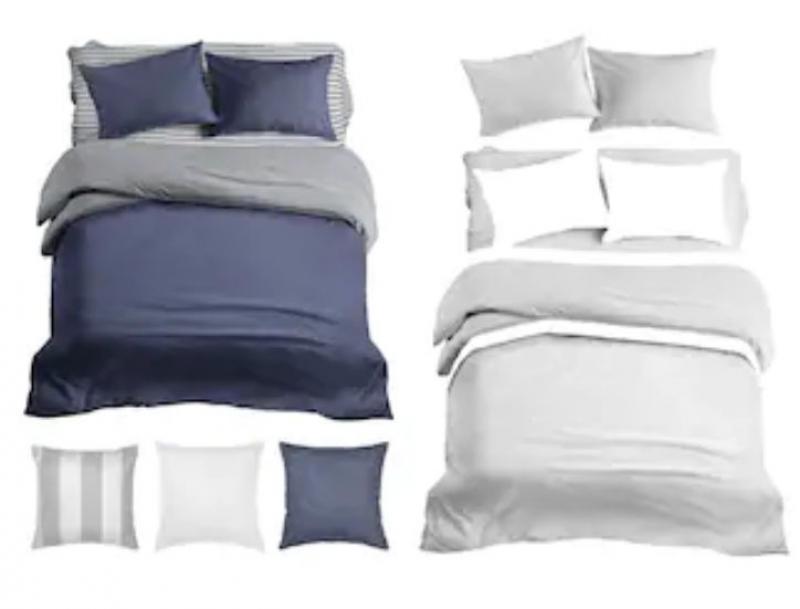 When it comes to getting a great night's sleep, one of the most important things is comfort. If you are too hot, or too cold then you will likely find it pretty much impossible to sleep. This can be an especially troublesome issue when the weather is unpredictable, but there are ways to ensure that you have bedding that is both stylish and suitable for use all year round.
Choosing The Best Duvet Weights
Duvets are available in a range of weights or thicknesses. The weight of a duvet is measure in togs, a unit that relates to the thermal resistance of a fabric. The higher the tog rating, the warmer your duvet will keep you.
The most lightweight duvet is generally around 4 togs and is ideal for summer while the much heftier 13.5 tog duvet is great for cold winter nights. Many people buy both duvets and change them seasonally. However, as noted that is not helpful if the weather is changeable. That is why it is best to opt for a mid-weight duvet with a tog rating of around 9 or 10 as this should be sufficient all year round.
It is also important to think about the filling of your duvets. Natural fillings are among the most popular, even although they cost a little more. The reason for this is that with feather or down fillings, there is a greater level of air circulation. This means that even although you have a heavier tog, you will remain cool in the summer months.
The same theory applies to pillows as well, so choose them in the same filling as your duvet.
Great Bed Linens For Every Season
When choosing your bed linens, you need to think carefully about the materials used. Good quality natural linens will allow air to circulate which will help to create a steady temperature around your body. These natural fabrics, such as cotton, also feel nicer against the skin which makes for a more restful sleep. It is important to remember that the higher the thread count on your linens, the softer they will be.
Bed linens are available in a wide variety of colors and patterns which you can match the décor of your bedroom. It is a good idea to think about all of the linen you will require for the coldest months, for example, will you want to add a top sheet, some blankets or a bedspread? Once you know everything that is needed you can buy a full matching set, or at least mix and match contrasting pieces that work together. This means that you will not be sacrificing your style when you add additional layers in the winter because of it all matches.
It is not necessary to completely change out your bedding every time the weather changes. If you plan you will be able to select bedding that is going to work all year round regardless of the temperature. This will allow you to be comfortable in bed, thus getting a restful night's sleep.
John Miller is a freelance writer and regular contributor to sainsburys.co.uk. He specializes in home improvements and has a particular interest in bedding and other soft furnishings.