Bed Bugs in the Bedroom - Myths and Facts
by Blewitt on Apr 22, 2020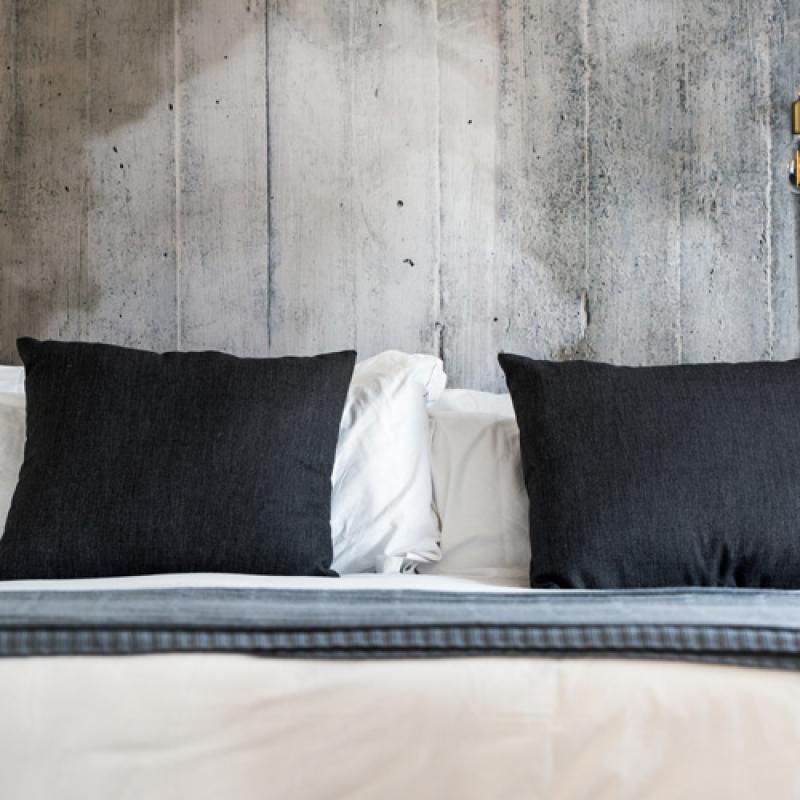 It's important to get all the facts when you're dealing with a possible bed bug infestation. Unfortunately, there is a lot of incorrect information available when it comes to this particular pest. To help separate fact and fiction, here are five of the most common bed bug myths debunked.
Myth 1: Replacing your mattress will eliminate a bed bug infestation.
Reality: Even though their name implies that beds may be their only habitat, bed bugs reside in many other places as well. They can be found in bed frames, in box springs, and in other bedroom furniture like desks and chairs. Bed bugs may also be seen underneath the carpet and in cracks in wood floors. Some people have even reported finding them behind wall decor like clocks or pictures. So while throwing out your mattress during an infestation may eliminate a few bed bugs, there are likely many more still residing in your home.
Myth 2: Bed Bugs are too small to see with the naked eye.
Reality: Many people believe that an adult bed bug will be impossible to see without some kind of magnification. This is not true! A fully grown bed bug will be around the size of an apple seed, meaning you should have little trouble seeing them if they are present in your home. Nymphs and eggs are smaller and can be more difficult to detect. Eggs are white and only about the size of a pinhead, and newly hatched nymphs (or bed bug larvae) will be about 1mm long. Regardless, at each stage in its life cycle, bed bugs will always be large enough for you to detect without a microscope.
Myth 3: Bed bugs are only found in unsanitary conditions.
Reality: Dirty or unsanitary living conditions will not cause you to get a bed bug infestation. In fact, bed bugs can be found anywhere. Bed bugs are not attracted to dirt and grime; rather, they look for warm, dark places close to a food source. They have been found in nearly every type of building, from motels to dorm rooms to apartment buildings to retail stores, even in five-star hotels. However, removing unnecessary clutter will give bed bugs fewer places to hide.
Myth 4: Bed Bugs transmit disease.
Reality: While the concern with many pests is that they will bring dangerous diseases into our homes, this is not the case with bed bugs. There have been no known cases of diseases being transmitted to a human through a bed bug bite. However, this doesn't mean you should ignore a bed bug infestation in your home. Bed bugs do bite humans, and they can cause a number of unfavorable side effects. This includes itching, scabbing, swelling, and hives. In severe cases, some people may have allergic reactions to the bites. Picking at the scabs can also cause scarring and infection, and the bites themselves can be unsightly.
Myth 5: It's too cold where I live to get bed bugs!
Reality: It's true that bed bugs do not thrive as well in colder temperatures compared to warmer regions. However, bed bugs won't be killed by the cold unless they are exposed to 0° Fahrenheit or colder for at least four hours. This means that bed bugs that hitch a ride in your suitcase after a vacation or migrate over from your neighbor's apartment may never be exposed to freezing temperatures. In fact, bed bugs have been found on every continent regardless of the weather. No matter how cold it gets outside, you still aren't immune to a bed bug infestation indoors.
Call Your Exterminating Company!
Now that you're armed with the right information, you can tackle your bed bug problem head-on! Watch for sightings of bed bugs, clean up unnecessary clutter, and don't fret about disease transmission. But, if you do see the signs of bed bugs in your home, it's probably time to call your exterminator. These pesky pests can be difficult to eliminate without professional help.