8 Tips to Arrange Furniture in Your Living Room for Conversation
by Rubby William on Sep 22, 2017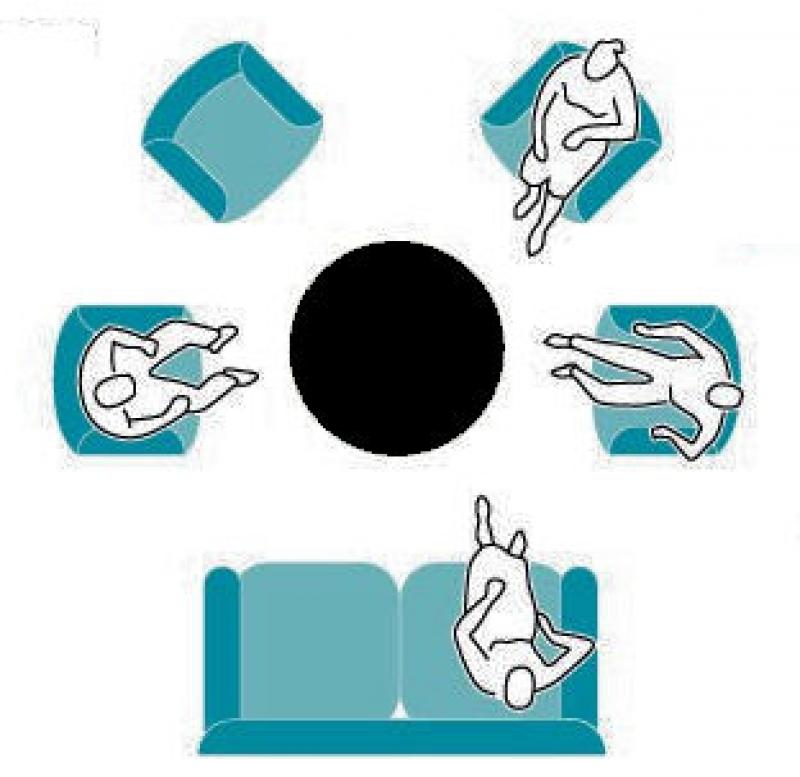 Are you looking for creative ideas to arrange furniture in your living area for conversation? No worries! We're here to help you out! Here, in this article, I've discussed some tips that might help you out in this regard. But before the start, you need to measure the size of your living room and try out different furniture placement scenarios, whether using a room planner or drawn on paper. In this way, you will get to know which furniture type or size works out best for your living room before shopping. Now start with some general guidelines;
1. Determine Function
First of all, you need to determine the function of furniture arrangement or in other words, define what activities will take place in that space like for playing games, TV viewing, work, conversation, etc.? After that, you need to find out how many people do you want to comfortably seat? These questions will help you find out what size, type and quantity of furniture.
2. Figure Out The Focal Point
Now you need to find out where the focal point is in your living room. After that, you can start arranging furniture in a way that takes full advantage of it. Some of the most common focal points are windows, fireplaces or built-ins. If you don't have these options, then you can create a focal point with freestanding furniture like bookshelves, entertainment consoles or a credenza or chest with artwork integrated. 
3. Consider Traffic Flow
That's another crucial point to consider. Try to define the primary and secondary traffic patterns in the space and markdown in the form of arrows so you remember the actual points while relocating furniture pieces and considering different options for placement. 
4. Move Away From Walls & Get Creative
If you feel that you can move furniture away from the walls to create a more intimate seating arrangement and it makes sense with the traffic pattern and architecture of the living room, go ahead! When your focal point is on an angle; it might but now always work to put the furniture in-line with that angle. Check out how it works for you. 
5. Balancing Act
It's another important point to consider. You have to evenly distribute the furniture so that the room doesn't look congested in one area and light in another. Moreover, don't forget to match the furniture scale with the living room-scale. 
6. Anchor & Accent
If you want to anchor your furniture groupings, you can use an area rug. Moreover, align your tables in such a way that they can be easily reachable from each seat in the room to get a book or drink. 
7. Sometimes One Is Not Enough
As a matter of fact, it all depends on the size of your living room and the functions you wish to accommodate that you might require more than one seating area. If your living room is large, then it's best to pide it into two functional zones and try out different furniture arrangements for those areas.
8. Know Your Numbers
There comes a time when you are busy working on the floor plan and you'll feel like things are placed correctly, but might not translate well when it comes to real-life unless and until you know the exact numbers. Here are some of the essential guidelines that make sure your space will work out comfortably.
Primary traffic patterns must be 38″
Trivial walkways must be 26″
Door opening clearance must be 38"
The gap between goose down sofa seats and coffee table must be 16" to 18″
The gap across furniture groupings should be at least 50″ and it can increase up to 98″
The gap from TV to seating must be 4 times the size of the TV screen