Winter Safety Guide: 7 Tips to Make Your Home Feel Safe
by Guest on Nov 7, 2017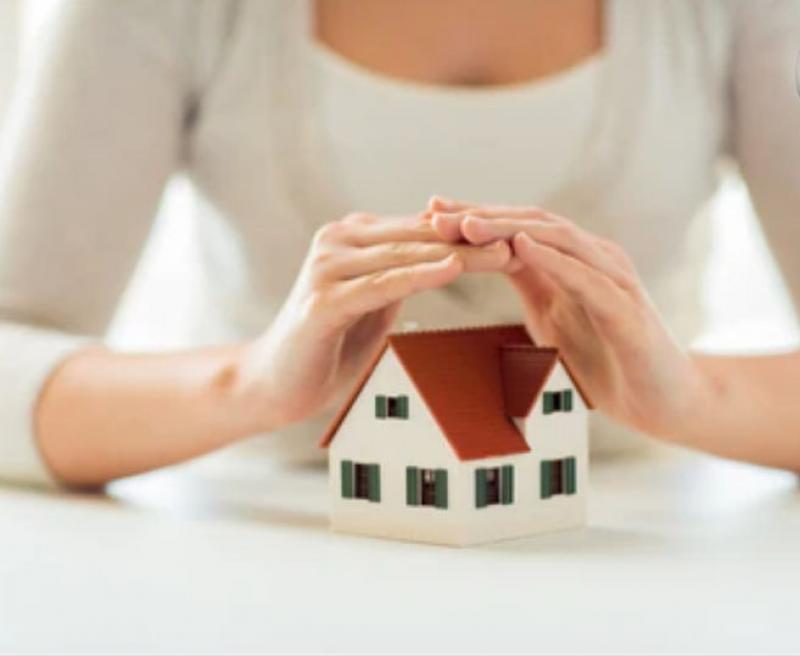 As the days shorten and the air begins to chill, you need to think about prepping your home for the upcoming season. Although many of the safety tips are jobs that you can tackle on your own, you may need to enlist the help of professionals to ensure that your home is ready for winter.
Inspect Your Home's Exterior
During the spring and summer months, you may have spent quite a bit of time outdoors relaxing or planting an outdoor garden. You may even see the fruits of your labor by way of gardening tools, flower boxes, chairs, and loungers strewn about your yard. As the season changes over to winter, you want to inspect your home's exterior. Empty the dirt and flower remnants from planters and place them in the garage or storage shed. Hoses and gardening utensils should also be neatly put away. If you have a pool, it's time to empty the water and place the cover on top. Store or cover patio furniture until the weather warms back up come spring.
Assess the Condition of Your Roof
Before you experience the first snowfall, you want to have your roof inspected. When you hire this roofing company, experts will check for loose, damaged, or missing shingles. The professionals can also make the necessary repairs to alleviate leaks and water damage. You also want to check seals around chimney stacks and vents. If left unattended, your roof could be vulnerable to mold, mildew, and rotting.
Winterize Pipes
Outdoors temperatures below freezing can prove problematic for pipes and cause them to freeze and burst. The necessary precautions can prevent this costly hazard from occurring in the first place. You can start by disconnecting garden hoses that may be attached to the exterior of the home. Fold the hoses and store in a warm spot. You also want to eliminate water left in your spigots outside. Your sprinkling systems should also be properly drained before the cold weather. If you're worried about indoor pipes freezing, you can add insulation to the interior of your dwelling and around your water pipes.
Be Prepared for Power Outages
No matter what time of season, power outages can happen for a variety of reasons such as thunderstorms, blizzards, and ice storms. To ensure that you're not kept in the dark for long periods of time, you want to prepare for outages. A generator can kick on in times when the snow or ice has taken out your power. You should also keep battery-powered lanterns and flashlights in a secure spot. A battery-powered radio can also come in handy when you need to listen to weather reports. Until the storm passes, you may also want to keep on hand a solar-powered charger for tablets and cellphones. If you need to contact emergency personnel or family members, you'll be able to stay connected.
Update Outdoor Lighting
As the sun sets earlier, you'll be spending a lot more time in darkness. To ensure your exterior environment is safe for family members and guests, you want to ensure your home is properly lit outside. Take a look at areas you need the most lighting. Motion detectors are excellent sources of light. Plus, they can also deter unwanted intruders. If you worry about higher utility costs with the additional lighting, switch to LED varieties. Head to your hardware store and stock up on bulbs, so you don't run out.
Clear Walkways and Drives
If your area is susceptible to snow and ice, you want to have plenty of salt on hand to combat the slippery walkways and drives. If you have pets, they make pet-safe products that are gentle on the pads of your dog or cat. You should also fire up your snowblower well in advance of your first predicted snowfall. If you don't have a snowblower, take note of your shovels and keep within easy access. This allows you the opportunity to clear your home's exterior immediately after a snowfall.
Eliminate Ice Dams and Buildup
You may find icicles magical this time of year. But they can present a variety of hazards. Besides the risk of an injury, ice dams can form and cause water to enter the interior of your home. Hire an expert to inspect any problem areas before winter sets in. If you do see icicles forming on your exterior and growing larger, hire a skilled professional to see to their removal.
Many welcome winters because it's the start off the holiday season. It can also be a very dangerous time of year filled with brutal temperatures, darkness, snow, and ice. You can keep your home and family safe with the above winter survival tips.