How to Take Care of Your House?
by Boris Dzhingarov on Oct 6, 2017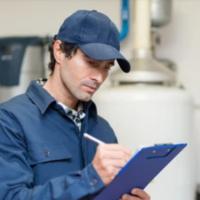 When you live in a place, you try to change that place in a way that will look great to you. The same is the case with your homes. If you have a house, then you need to take care of it regularly. A lot of times, people tend to ignore taking care of their own homes. This can cause problems later. It is much better to repair any damage to the house, as early on as possible. The following are some things to do when having a house or are trying to get a new one.
Walls:
Walls are the first and most important things that you must care about. They support the ceiling. If you have proper and strong walls in your house, you have a strong foundation and boundary of your house. It is immensely important that the material that you are using for these walls is one of the best, that will offer you no problem for years and years. There are so many different materials that you can use for your wall. But make sure you buy the one that will stand the test of time.
Paint:
When it comes to taking care of your house, there is no way you can forget the paint. Paint is a very important component in taking care of your house. It can entirely change the look of your house. If you buy quality paint, it can make your walls durable and everlasting. So it is better not to compromise on it. There are different kinds and colors of paints that you can select from. If you don't like paint at all, you can choose from the alternatives too. One of the best is wallpaper. There are different shades and designs in it. Some people like to add the combination of both in their house.
Checkup:
Now you might be wondering why I have added this heading. This is because your house needs checkups too. Sometimes, there is a kind of hidden issue that you can't find out and it is damaging the house from within. So, in order to find out that plumbers can help you. They can check for the internal leakage or seepage in your house. Do not take this issue casually. It can seriously damage your house and make it look like a graveyard. So it's better to be safe than sorry. Hire some expert and take their help in such matters.
Hire expert cleaners:
Another way in which you can always keep your house updated and clean is with the help of professional cleaners. These professional cleaners are trained in the art of upholstery cleaning. That means that if you want your carpets cleaned, or your furniture, your curtains Etc. cleaned, then just contact one of these professional cleaners. They do not charge a lot of money for their services. Apart from the reasonable charges, these cleaners will never damage your carpets and rugs and other things because they know what products and techniques to use for the cleaning.