Controlling Moisture in Your House
by Nick Marr on Jul 14, 2022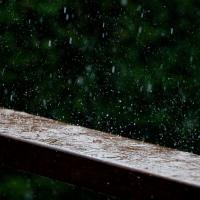 Dampness and moisture are notorious for damaging properties indiscriminately. In a recent estimate, 14,000 people experience water damage at home or work in the U.S. daily. Moisture will destroy the exterior of your home; it even causes metal to rust, weakening the house's structure, so you need to control your house's moisture for safety purposes.
If you notice the growth of surface mold or signs of insect infestation, you need to act immediately. Other symptoms of moisture damage include peeling paint, failing floor adhesives, and health complications. 
Controlling Moisture Levels
The architecture of your home should protect any exposed space from water leaks and have a management system for drying wet areas. However, many houses are designed or constructed poorly. Here are some other ways to help you control your house's moisture levels:  
Control the Movement of Water
Liquid water can drain into your house from various places. It usually is due to an accumulation of rain or melting snow. Plumbing defects can also cause water leaks. For moisture control, there should be a drainage system that diverts rainwater away from the building. Consider changing the landscape to ensure surface water drains away from the property's foundation.

There could also be a danger of leaking siding, windows, or roofing due to snow or rain. In this case, proper installation of your home's building materials is important. Water may also pool due to leakage from plumbing defects, so find them and get them sealed. Consider drying up areas that get wet regularly so that your house remains moisture-free.
Manage Humidity and Condensation 
Condensation in buildings is usually due to humidity and coolness. Daily activities, such as washing clothes or cooking in closed, poorly ventilated spaces, are the lead cause of humidity. The key to preventing condensation and dankness in your space is ventilation. Places that do not receive direct or indirect sunlight are also prone to getting musty. Open windows regularly and air out the area to prevent your house from feeling damp.

Dehumidifying your indoor atmosphere can considerably lower condensation and prevent moisture from accumulating and damaging the building. Invest in a ventilation system if your place does not have windows. Remember that a certain level of humidity in the air is optimal. Having plants inside can keep the air fresh for you. 
Use Moisture Tolerant Materials
The last method to control moisture is to build materials that can withstand moisture. These materials are usually non-porous and dry themselves even after repeated exposure to water. Examples are stainless steel, copper, and porcelain tiles. Kitchen, bathrooms, and laundry areas usually use them as they dry fast and do not let bacteria and fungus growth. Using moisture-resistant materials and paint can help protect areas that are prone to mold and fungus.
Endnote 
Increased moisture has many damaging effects both on you and your property. The problem primarily occurs due to poor architectural design or plumbing defects. Peeling paint, dealing with damp air, and paying for multiple repairs will likely take a toll on your mental health.
Moisture has many adverse effects on your health, ranging from upper and lower respiratory tract infections to asthma and dyspnea (shortness of breath). It can cause coughing, wheezing, and dehydration. You need to take charge of your house and fix it for good.  
Give extra attention to the construction and design of your property and conduct thorough checks before renting a place. If you observe any symptoms of moisture, such as rusted metal, mold, or peeling paint, get professional help to detect the cause and fix it.