Deep Clean Your Home for Health and Hygiene
by Guest on Oct 23, 2010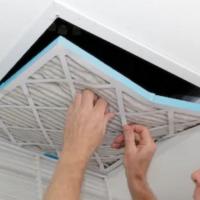 Most families regularly clean their whole house: vacuuming carpets, sanitizing countertops, dusting shelves, and scrubbing showers and toilets. But what these families don't realize is that their homes are still not clean. In fact, they're still harboring dust mites, germs, allergens, and other pollutants! These contaminants lurk in the hidden areas of your home and deep within your carpets and furniture where routine cleaning can't reach them. But with help from professional cleaners, you can eliminate all of the grime in your house, even in tough to reach places. Have your home deep cleaned today to protect your family and your house!
Air Duct Cleaning
HVAC air ducts are quite possibly the dirtiest place in your home, yet since they're out of sight, you never think to clean them. Well, contemplate this: ducts collect dust, bacteria, mold, pollen, and dirt that is then circulated throughout your home every time your heating or cooling system kicks in. And, these particles aren't just unpleasant to think about, they can also make your family sick. Fight back against the dust and germs by having a professional air duct cleaning. While it would be almost impossible for you to thoroughly and safely clean your ductwork yourself, professional duct cleaning companies can remove the built-up grime from your ducts without the risk of spreading it through your house. Most experts recommend annual duct cleanings for optimal air quality in your home, so if it's been a while since your ducts were cleaned don't wait any longer. Get your ducts cleaned and get your family breathing pure air again!
Carpet Cleaning
While vacuuming your carpet regularly does remove a great deal of dirt and debris, ordinary vacuums simply aren't powerful enough to penetrate deep within the carpet fibers. Over time, dust, germs, and other pollutants accumulate in the bottom layers of the carpet where your vacuum can't reach them. So, even though you vacuum consistently, your carpet never gets totally clean. The only solution is to have your carpets professionally cleaned.
Carpet cleaning companies use superheated water and emulsifiers combined with extra powerful vacuums to destroy and remove all of the contaminants in your carpet. Their specialized, industrial strength equipment will reach where your vacuum can't: deep into your carpeting. Keep in mind that dirty carpets are the greatest risk to children, who frequently play on the floor. Especially if you have children, it's important to have your carpets cleaned annually to prevent the debris and germs from building up and to keep your family safe.
Furniture Cleaning
Most people remember to dust their bookshelves and wipe down their woodwork, but what about your couch and armchairs? When was the last time you had your upholstery cleaned? The very things you love best about your furniture—beautiful fabric, thick padding, graceful curves—can actually be dangerous to you and your family. That's because upholstered furnishings trap all types of particles, from pet dander and pollen to bacteria and microbes. To top things off, furniture's unique construction of wood, padding, and textiles makes it practically impossible to clean yourself. However, it's not a lost cause: many carpet cleaning companies also clean furniture. And, because they're professionals with years of experience, they have the know-how and skills to deep clean even the most delicate furniture without damaging it. Furniture cleaners use either a steam-cleaning method similar to carpet cleaning or a dry cleaning technique to loosen and safely remove the years of debris trapped in your furniture.
Although they lurk out of sight, hidden contaminants in your home may be putting your family at risk of allergy attacks, mold contamination, bacterial infections, and other serious health risks. Mold or insect infestations could threaten the soundness of your house itself (Mold Contamination Sampling Kit. Deep cleaning your home is a fail-safe method for removing unseen germs and other pollutants in your house. With air duct cleaning, carpet cleaning, and furniture cleaning, your house will be a healthy home once again. It may seem like a hassle to have all of these areas of your home cleaned, but it's worth it in the end. You may even be able to contact a full-service cleaning company in your area to have your entire home deep cleaned all at once.