Why Not Go for Country-Vintage When Redecorating Your Bedroom?
by Guest on Nov 1, 2011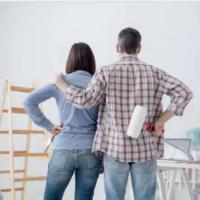 If you're looking to do some DIY around the house, your bedroom could be a great place to start. There are plenty of easy home improvements which can be made in the space, just with a lick of paint and some new, spruced-up bedroom furniture.

A country-vintage style could look fantastic in your home and, the best thing is, it's fairly easy to achieve. You'll first need to give the walls in your bedroom a lick of paint. Find a neutral tone to do this, so you can accessorize with some different colors around the rest of the space. Either go for white or, if you feel this is a bit bland, go for a pastel color to decorate the room. The key to making the space look like it has a real country style is finding the right furniture to go in it. Use wood to create the perfect effect and choose something fairly dark so it looks vintage and old-fashioned enough to pull off the look. You could even throw in something like a trunk to add some glamour to the room and make it look a bit different and individual.

When it comes to choosing covers or duvets to go on your mattresses, you might want to try to find a patchwork design – or do it yourself if you're feeling in a particularly hands-on mood! You could also fit some wooden blinds in the room, which complement the material you've chosen for the furniture. These will allow you to control the level of light which comes into the room and they'll be a stylish addition to the space.
However you choose to accessorize your country-chic designed bedroom, you're bound to find it a light and airy space within your home, which you'll enjoy spending time in.