5 Ways to Transform Your Bathroom in to the Perfect Spa
by Guest Post on Oct 17, 2017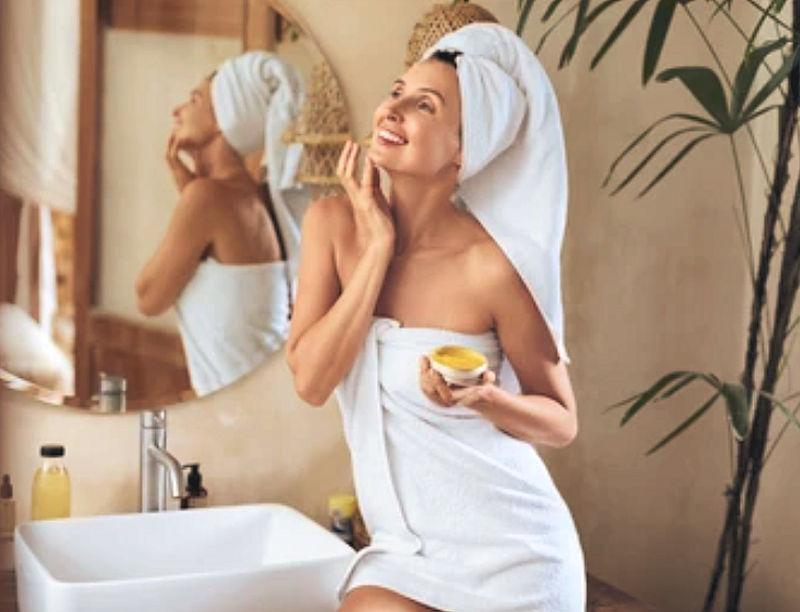 Do you sometimes feel the day weighing on you? Do you at times just wish to cozy up and spend hours in musical seclusion? Do you want to just soak in some bubbly hot water and sip wine forever? Is it just me or are you also thinking about going to a spa? I sure am tired of paying up for spa time but still can't seem to stop!
Well if you are in the same boat as me; let me tell you how you can change that situation to your benefit. With just some tweaks and additions, you can now convert your own little bathroom into a spa zone for the ultimate bliss and simply absorb all your worries away. Now don't think this will make a hole in your pocket, or that it needs a huge area! Just keep reading to see how your own bathroom can become the most luxurious room in your home!
1. Get the Presentation Right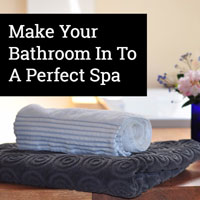 Going overboard to make your bathroom look classier and spa-like is not the real solution. You can hold your purse strings tight and yet enjoy that wonderful spa treatment at your home itself.
Hanging a couple of abstract paintings will go a long way in setting the right mood when you are relaxing. Nobody likes a cluttered bathroom stand. Try to be minimalistic when keeping your bathroom necessities out in the open.
Voila, you have your own home spa!
2. Breathe in The Sweet Oils
Your relaxing rejuvenation can never be complete without some good old aromatherapy! You will always want to be welcomed in your bathroom with an enticing fresh fragrance. And that is another area where those costly spa treatments might overcharge you!
But not anymore! Light up some aromatic candles to give the room a warm cozy romantic feel. You will find all your senses getting engaged with this final touch of smell, putting you at ease! Lemongrass, jasmine, and lavender are some aromas that have a soothing effect. These oils will help you get that blissful sleep too.
3. Did You Get the Music?
What is a spa experience without the music! That soulful music is an important component to relax in the spa after an exhausting day at work. There is an option of putting a small TV but that is not really advisable. A TV will keep you engaged but it will not get you in a tranquil state that you wish to be in.
So take out those Bluetooth speakers and attach them to a water free area. The selection of your playlist is also very important. I would suggest you put some soft instrumental music. Believe me, this will all add to your five stars home spa treatment.
4. Surround Yourself with Nature.
The next thing that catches your eye in a spa is the surrounding. The ambiance of a spa is quite unparalleled, but now you can put some class in your own bathroom.
The first step would be to put plants in one of the corners of your bathroom. They are great air purifiers and will rejuvenate you the very moment you step into your bathroom. You could pick up plants like dracaena, aloe, and areca palm. These plants can survive the low sunlit areas and humid conditions. You can also add in some natural elements like pebbles and sculptures to spruce things up.
5. Get Some Fluffy White Linen!
What is the first thing that you notice in a spa? The linen towels of course! Those soft fabrics bring a smile to your face every time you hold one of them close. These linens are symbolic of cleanliness and that is one of the reasons why the spa is an elevating experience!
It is ok to indulge in some good quality cotton towels that will make it worth your time. Egyptian or Turkish cotton are some of the best in this regard!
So these were some ways in which you can get a five-star spa treatment at your home itself. They require minimum effort but give a stellar result.