How to Build a Container Home on a Budget
by Alex Cordier on Feb 5, 2017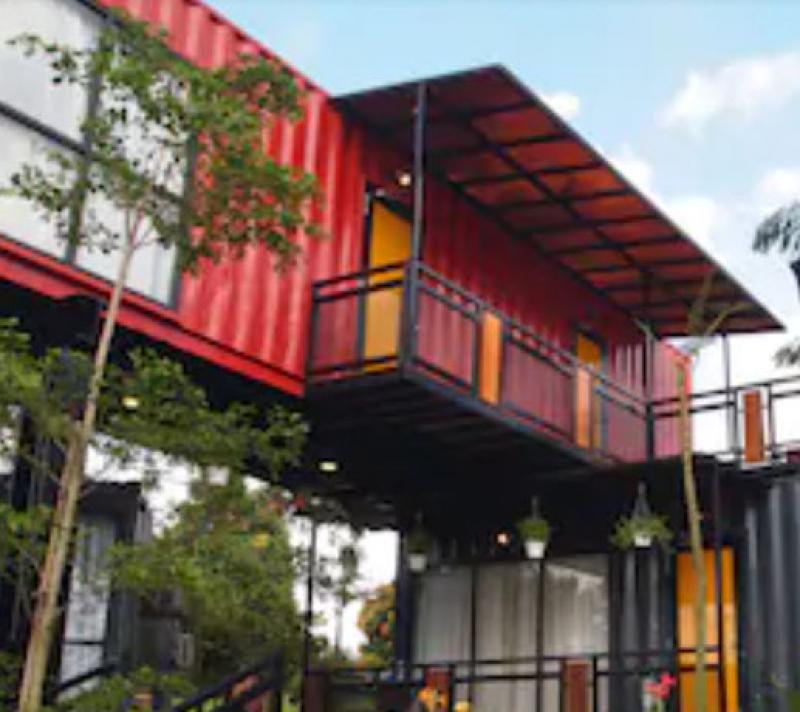 People choose to build shipping container homes for a number of different reasons. If you talk to people that have built their homes from shipping containers, one of the most common reasons that you will hear is that shipping container homes can be built at a low expense.
While it is true that shipping containers can be used to build on a budget, you need to know what you are doing if you want to get the most out of the money that you do have. You have to know where to invest your funds, and figure out a few ways that you can do things at a low cost.
Planning
As is true with the building of any type of house, the first thing that you need is a plan. Making a plan will be important for more than just your budget – a good plan will help to ensure the success of the project.
When it comes to shipping container home plans, you have a lot to consider. You'll need to determine the amount of space that you need, how many rooms you want, the types of rooms and the overall layout of your shipping container home.
In planning your container home designs, you also want to start making your budget. Once you know what you want, it will be easier to figure out the overall cost of the project, and you can start looking for ways to save money.
Container Options
In putting time in to make your shipping container home designs, you will also need to consider the types of containers that you are going to use. Getting the right containers will not only help to ensure that you meet your budget, but it can make a major difference in regard to the overall success of the project.
To start, you need to consider whether you are going to build with new or used containers. New shipping containers are obviously going to be good to build with because you do not have to worry about any damage that may have occurred during time at sea. That said, you can save money by going with used shipping containers.
The trouble with used containers is that you want to know that you are getting units that are still in good shape. If you purchase containers that have a lot of wear and tear on them, this attempt to save money could end up costing you. The key to getting well used shipping containers is to only purchase units that you can see in person. If you are on a tight budget, it is not the time to gamble on an unknown.
Where You Can Compromise
If budget is a key factor in your plan to build a shipping container home, then you need to know where you can make compromises on the cost, and where you cannot.
As an example, you want to spend the money to get good shipping containers. In this project, they are integral to the quality of the end result. If you try to go cheap, it could cost you money in having to make repairs to the containers.
If you are trying to save money now, and feel that you could do some upgrades in the future, then there are some ways that you could cut the cost. To do this, look for things that could be easily changed or upgraded in the future. You could do this with things like your bathroom fixtures, less expensive lighting, and you could use cheaper flooring.
You could also save money by salvaging material. If a building is being torn down in the area, you might find that they are willing to give the old material away for free or for next to nothing. Talk to the project manager at the demolition to see if there is any material that might be worth collecting.
For people that choose to live in shipping container homes, it can be a great way to bring down the cost of building. The key to success with a project like this is to develop a sound plan, and to make sure that you stick to it. Of course, some surprises may come up, but without a plan, you'll find a lot surprises that just come up, and you are much more likely to fall victim to the common mistakes that people make when building a shipping container home.