Top Rated Garage Door Remote Clickers
by Thomas Wang on Nov 3, 2017
If you rely on a garage door remote to activate the opener, you surely want the best product ever. The good news is that there are many choices, great brands, and remotes for all needs. And since not all garage doors and people have the same requirements, you need to consider yours before you invest in a new remote control.
Genie G3T-R 3-button Intellicode 2 remote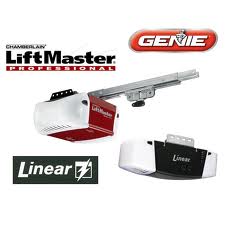 This is a small 3-button garage door clicker that can be attached to the car's visor or the key chain. And so it becomes a very convenient clicker for those who want the convenience of finding easily the remote inside the car but also on them when they go out or jogging. Since it has three buttons, it can activate three garage door openers. Although this is not a new Genie remote, it is still very popular because it is compatible with all Genie openers. It's small in size and thus easy to carry around. The main shortcoming is that it's not compatible with other brands.
Chamberlain Klik1U universal garage door clicker
This garage door remote clicker activates two openers, is easy to use, and makes a great replacement if you lose yours. Since it's a universal remote, it works with basically all openers made after 1993. It's easy to program and small in size for your convenience.
Linear 3089 compatible visor garage door remote
What's distinguishable about this garage door opener remote is its color. It's light grey and so you can identify it immediately while potential intruders won't. It's compact and thus easy to carry with you and one of its advantages is that it has a multicode, which means it can activate your gate too. It is actually compatible with any gate and garage door opener system in the USA. Hence, it makes a great garage door remote replacement in the event you lose or break the current clicker. But it works from a close range.
Craftsman 30499 garage door opener remote
This is an easy-to-use 3 function garage door remote by one of the most trusted opener brands. You have one remote to activate three different openers. Its small size allows you to carry it in the pocket or hang it on the keychain. It can open the garage door from a greater range and is compatible with all Craftsman openers made since 1993. The fact that it doesn't work with other brands is its main disadvantage. Other than that, it's a durable and easy to program clicker.
How to choose your garage door remote control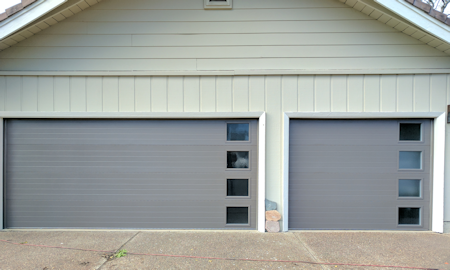 This shortlist doesn't exhaust the garage door remote control options available on the market. And don't forget that there are best choices between cheap, universal, mid-range, and high-tech products. So filter your expectations and needs before you start shopping around to narrow down your options and make your choice easier. An overall what you must have in mind when you shop for a garage door remote is the following.
Whether or not it's compatible with your opener.
The reputation of the brand and the quality of the product reduce the need for

garage door repair

.
Whether or not you want a small remote.
Pay attention to the number of buttons it has and thus how many openers it can activate. That's important if you have multiple garage doors.
Check how you can use it (hang it in the car's visor or not).
Check its range. The longer the distance you open the garage door the better.
One last piece of advice: although most opener remotes today work with the rolling technology, make sure the one you get does too. It will ensure your security.