Getting Your House in Order for the Winter
by Boris Dzhingarov on Nov 4, 2020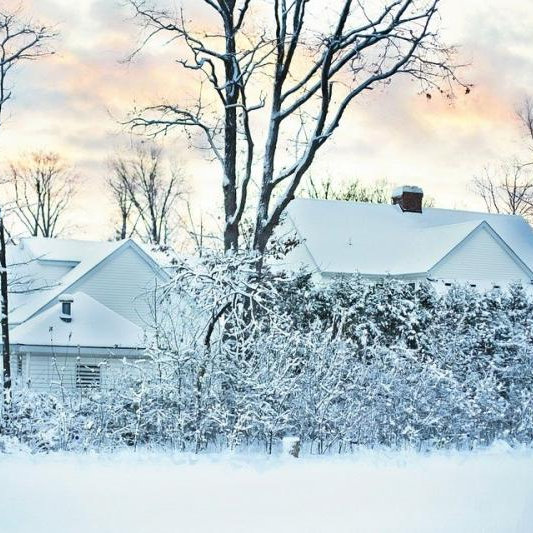 When the leaves start changing colors, that should be your cue to start preparing your home for the winter months. As the weather gets colder, it becomes necessary to fix up, inspect, prepare, winterize, and clean certain areas so that you don't get hit with extraneous expenses in the spring. Use these tips to create a weatherization checklist for your house, then kick your feet up and enjoy all of your favorite winter activities in the comfort of your home.
Seal Up All Cracks, Holes, Windows and Doors
Want to know the number one complaint of homeowners when it comes to maintenance and repairs? High energy costs and heating bills remain the top expenses that homeowners just can't seem to shake. By sealing up any areas that may be letting in a draft, you will create a strong barrier against the cold weather. Use plastic sheeting found in hardware stores to seal up your windows, and use spackle and caulk on any holes or cracks you find. There are weatherstrips that you can put around doors that have visible gaps.
Remove All Accumulated Clutter
No matter how clean you keep your home, it isn't hard to amass some clutter and other things you don't really have a designated place for yet. Going through your home decluttering and organizing spaces before the weather gets too cold will help in several ways. First, tidy homes without a bunch of clutter present aren't all that attractive to pests, especially the common house mouse. Vermin of all kinds will try to seek shelter in your home throughout the winter months, especially if there is somewhere warm that they can find, and there are sources of food and water. By eliminating the clutter and giving your home a thorough cleaning, you will help to dissuade pests from making your house into their new home.
Drain and Winterize Your Pool
Homeowners who also own pools have a special set of tasks to perform ahead of every winter. Some pools need to be completely drained, others can be protected with a liner, but all have to be prepared and checked in some way. When winterizing your pool, ensure that you are taking the right steps based on your pool's construction, warranty, filtration system, and water type. Consult with a professional pool maintenance company so that you can be certain you are winterizing it properly.
Check on Your Roof
Ahead of winter, it is always a great idea to perform a roof inspection of some kind. You can either schedule yearly roof maintenance for the fall months, or you can perform a visual check-up on your roof at this time. You just want to make sure that you don't see any holes and that all shingles or tiles are in place. Professional roof inspections are much more detailed and informative, but as long as you are having yearly inspections performed at some point, you will be good to go.
See if You're Due for a Plumbing Inspection
Now, certain areas of the home, like the roof and the HVAC system, absolutely need to be checked over and inspected on an annual basis. Most residential plumbing systems do not require annual check-ups. However, the plumbing should be inspected approximately every two years.
It could take you a couple of weekends to get through your entire winterization checklist, but there will be great benefits to reap from your work. With a properly weatherized home, your heating bills won't be as substantial. There will be no reason for worry about leaking roofs, pest infestations or expensive pool repair bills either.