6 Signs to Know That Your Kitchen Needs Remodeling
by Guest Post on Feb 15, 2017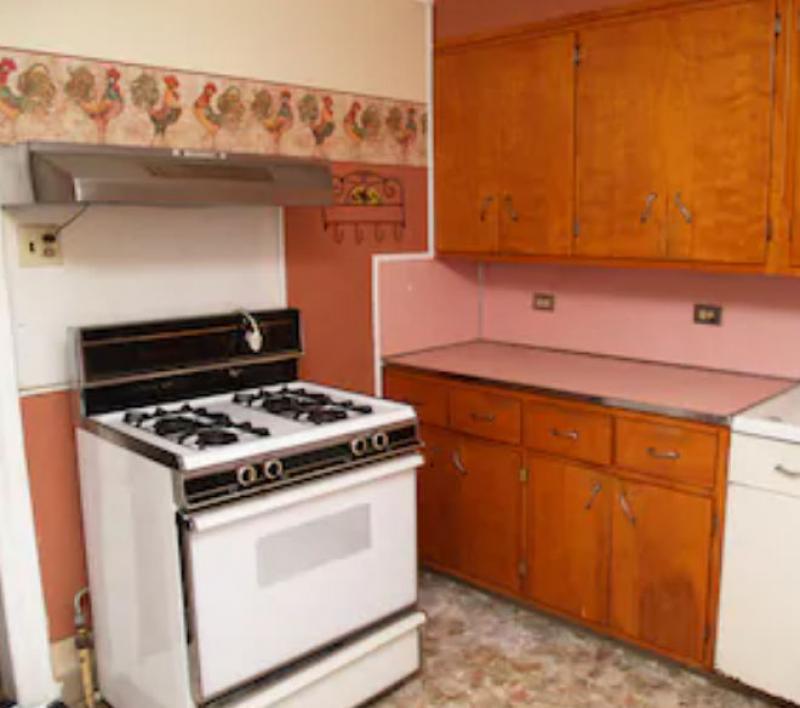 All of our homes need a bit of a remodel every now and then. And that's the most accurate in our kitchens. This is the one room in our home where we spend most of our time – cooking meals, preparing our kid's lunches, and eating that midnight snack that you shouldn't have.
That means that your kitchen can get a bit boring, dirty, or underwhelming after a while. The good news is that there are plenty of ways you can tell that your kitchen needs a bit of a face-lift. Read on below to get the top signs you can tell that you need a kitchen to remodel.
1. Your Worktop Space Is Too Cluttered.
Look around your kitchen. Do you see a ton of clutter? Not enough storage jars to go around? Too many appliances on your countertops that shouldn't be up there? You just don't seem to have enough counter space to make your food?
These are all signs that your kitchen could use a serious remodel. If you can't seem to find enough counter space, it might be time to consider adding additional space or a new island in the middle of the kitchen.
2. The Kitchen Sink Isn't Place Appropriately.
You should ensure that your kitchen sink is in the proper place in the kitchen. Wouldn't you much rather be looking out the window to your beautiful backyard than trying to lean over so you don't hit your head on those cabinets above?
If your sink isn't in the right place, there's a sure-fire sign that you need a remodel.
3. Your Floor Space Isn't Ideal.
If you find yourself continuously bumping into things in your kitchen or not being able to efficiently move around, it's time to rethink your floor space. You should be able to flawlessly move from the cabinets to the kitchen sink to the fridge and the oven, without as much as a second thought.
Think about the flow of the kitchen and how you want to move about it. Then get remodeling!
4. Your Cabinets Are Falling Apart.
The cabinets in your kitchen are not simply just for storage space. They're for so much more than that! They are one of the most important parts of your kitchen because they show off your aesthetic and style you're trying to achieve. And if your cabinets are falling off or if the handles look a little worse for wear, it's time for a remodel.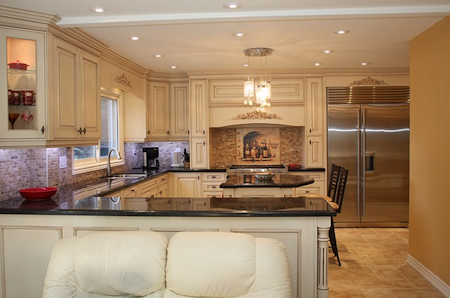 5. There's Not Enough Storage Space.
So do you constantly find yourself wondering where all of your storage space went to? Maybe that's because you didn't have enough space, to begin with! If you're always dealing with extra things that don't have a home in your kitchen, it could be a good idea to expand those cabinets or add some new storage spaces with a remodel.
6. The Flooring Is Looking a Little Worse for Wear.
Having a nice, beautiful, and level floor is one of the most important parts of your kitchen. You may not think of your flooring as having much of an effect on the overall quality of the room, but it's crucial if you want to impress anyone who comes over. Make sure to think about whether it just needs a good cleaning or an entire remodel of the flooring.
And there you have that! Those are the top signs you should look out for that will tell you whether or not you need a kitchen to remodel. If you're like most people out there who haven't had a remodel in quite a while, it's more likely than not that you should give your kitchen a little bit of a face-lift.