Keeping the Lights on: Maintaining your UPS Installation
by Guest on Jul 16, 2013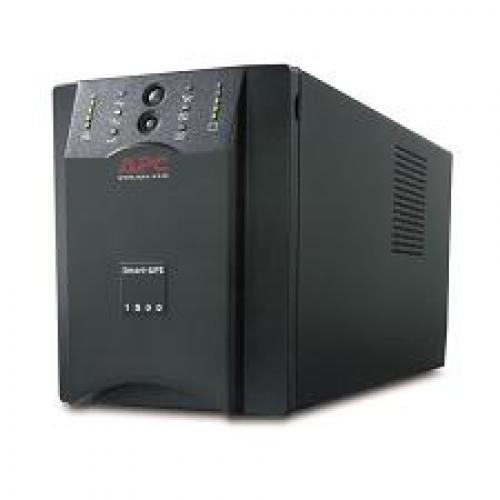 Although an Uninterruptible Power Supply (UPS) is designed to keep electrical equipment functioning in the event of a mains power outage, there are some important steps to take over the long term to make sure you don't do anything to undermine its ability to operate and put your business continuity plan under renewed threat.
Relying on a no-longer-suitable Uninterruptible Power Supply (UPS) installation is one of the biggest mistakes you can make, and by the time you find out that you've misjudged the capabilities of your system and set-up, it might already be too late.
So where could you be going wrong? Here are just a few things to look out for?
Total Load
If you've added more devices to your network, have you exceeded the total load that can be supported by your UPS? It's easily done, but can be disastrous if the mains power cuts out, as it's hard to predict whether one or all of the devices connected to the UPS will fail.
The solution is simply to use several UPS units in conjunction with one another, which also adds a degree of redundancy to your infrastructure, meaning that if one of them fails at any one time, you can rely on the rest to pick up at least some of the slack and keep as many of your devices as possible protected from the risk of losing their power supply.
Charge Level
A UPS is a big battery, capable of providing mains-like power to a certain number of devices for a limited time, but the duration for which it can keep them switched on depends on its charge level, like with any battery.
Periodically check the charge level of your UPS - if it is running low, ensure that its own mains connection is functioning properly, as it will need to draw its power from the mains to juice up its batteries once they have been discharged.
If the UPS does not seem to be charging, check all of the connections, including the mains outlet to which it is linked; it could be that the batteries have lost their ability to store a charge, and UPS battery replacement can be a cost-effective way to overcome this without having to replace the system as a whole.
Remember, all batteries eventually lose their ability to store charge - it is not a fault unless it happens very soon after they are first fitted, although you can typically keep your battery's maximum potential charge level higher for longer by avoiding overcharging it, and avoiding only partially discharging it before reconnecting it to the mains.
Missing Links
Finally, make sure all of your important equipment is connected to the mains via your UPS, as even one component that is not protected could cause havoc in the event of a power outage.
If your server or router loses power, for instance, an office full of functioning workstations can become instantly useless as it loses its internet or network connection.