Roomba 780 Review
by Andy Harrison on Nov 2, 2017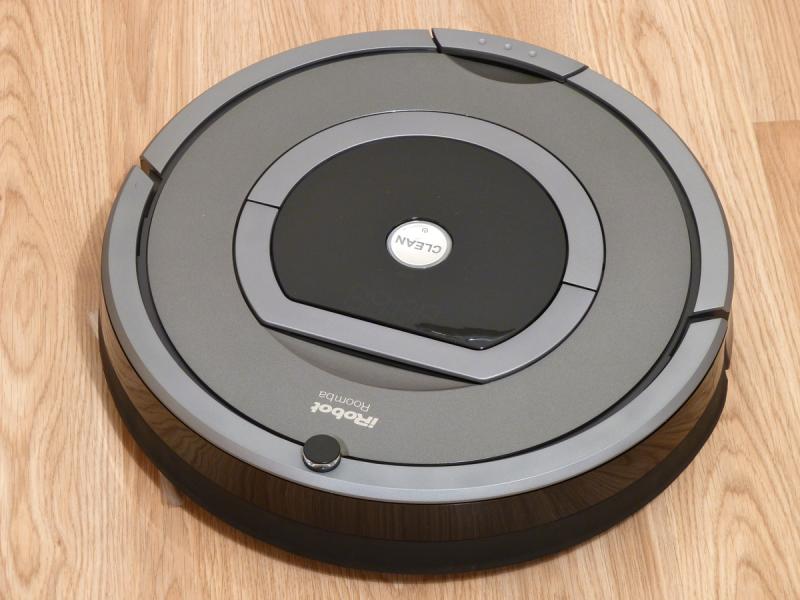 The iRobot Roomba 780 is one of the last models in the top of the line 700 series. It provides you with the freedom and relief to come home to dirt and dust-free home, without lifting a finger!
The 780 includes updated features, like improved brush design for more efficient cleaning, a longer-lasting battery, and awesome Dirt Detect Series 2 technology.
Check out Roomba 780 review and see how it compares in these categories!
Suction:
There's only one word to describe the Roomba 780′s suction power- WOW. Not only is it able to pick up crazy amounts of dust and dirt, but it also is specialized for sucking up those pesky pet hairs. It also comes with specialized HEPA filters, to trap dust, hair, and allergens, and leaving behind clean, fresh, air. Anyone with allergies will benefit from consistent use of the Roomba 780!
The 780 also includes a second generation of Dirt Detect technology. If the 780 finds a spot on the floor that is particularly dirty, it will focus its cleaning on that spot until it is completely clean. This makes for a beautiful and even clean throughout your floors.
One downfall is the 780′s dustbin size. If you have a larger home, you might find yourself having to empty it a couple of times before it completes the full cleaning cycle. This is a very small inconvenience, and if you have a smaller space it doesn't even matter. It also comes with a handy dustbin indicator that shows you when it is full and needs to be emptied.
All Roomba's have a slim design that allows them to clean those hard to reach places, like underneath cabinets, couches, and beds. In this article, you can read about comparison Roomba models.
The 780 has patented 3-Step Cleaning, to make sure your floors are as clean as possible. First, the spinning side brush collects dirt from corners and off of baseboards. Originally, this was a problem with Roomba's. They are circular, so any dirt in the corners was missed. This new addition solves this problem! Next, two counter spinner brushes collect all the dirt, dust, hair, and debris being swept in by the side brush. Lastly, the vacuum sucks up everything, leaving behind a spotless floor.
Battery Life:
The 780 is updated with the awesome ability to clean longer without needing a charge. The makers of the 780 improved the battery life by adding a power management system that allows the vacuum to have a 50% longer battery life. That means 50% more time to impeccably clean your house.
The 780 can run for 90 minutes without needing to be recharged. Once it needs to be charged, the 780 can return to its home charging base automatically. After it's finished recharging (it takes a few hours) the 780 will return to the spot it left off and continue to clean. Automatic and very hassle free!
Batteries don't last forever though! To replace your Roomba's battery, get in contact with customer service and ask where to find one, or where to order one.
Noise Levels:
The 780 is not whispering quiet, but it is not painful to be in the same room. It is a lot quieter than a regular stand-up vacuum, and is very easily ignored! Keep in mind, it's a vacuum, they don't make the best noises.
Programming:
Programming the 780 is surprisingly easy for such an advanced robot. On the top of the 780, you will find one large button surrounded by a touchscreen. These touch sensitive buttons allow you to schedule a specific time for the Roomba 780 to clean. Simply adjust the day, hour, and minute, and the 780 will start a cleaning cycle at that time.
The large green illuminated button in the center is the clean button is the "Clean" button. Press this if you want the Roomba 780 to immediately clean the room that it's in. You can also press the "Spot Clean" button to clean one small area that needs to be cleaned.
The 780 also comes with remote control, so you can actually control the vacuum from the comfort of your couch!
Room Mapping:
The Roomba 780 has a very strange but effective cleaning pattern! Once it gets into a room, it will make up to 60 decisions a second to ensure it's cleaning the whole room as effectively as it can. The 780 can clean along the wall, spiral, or its The 780 will choose whatever pattern is the best for a certain room. It will rarely miss a spot, and if it does, it will most likely get it the next time around!
The Roomba is equipped with a soft rubber bumper at the front of the vacuum. That way, if the 780 approaches an object, like furniture, it can gently bump off of it and recalculate where it's going. The bumper protects both your furniture and the vacuum itself from any possible damage.
Sensors keep the Roomba 780 from danger, helping it avoid stairs and drop-offs, so you don't have to block these areas off. The 780 is very self-sufficient, and human assistance is rarely required. So you don't have to stay home and babysit it while it runs!
Included with the Roomba 780 are two lighthouses/virtual walls. When used as virtual walls, the beacons block off a room with an invisible infrared wall that stops the 780. Simply set them up on either side of a door jamb to keep the Roomba out! When used as a lighthouse,  it helps the 780 clean different rooms without it getting lost. This multi-room navigation is very convenient, as most robotic vacuums would get lost and clean the same room more than once. The lighthouse also helps the vacuum find its way back to its home base easier.
Assembly:
This robotic vacuum is very easy to take apart and put back together. The dustbin is located in the back of the machine, and simply pops in and out to empty it. Underneath the 780, you will find the spinning side brush and two long brushes. I recommend that you clean these brushes at least every other time you run the vacuum. They're very easy to take out and clean, and they will lengthen the life of your 780!
Flooring Types:
The Roomba 780 can clean any flooring type you may have, except high pile carpet (like shag). The 780 will easily clean hardwood, laminate, tile, and carpet. It also has no problems transitioning from one flooring type to another.