The Added Benefits of an Outdoor Kitchen
by Jane Brown on Jul 13, 2016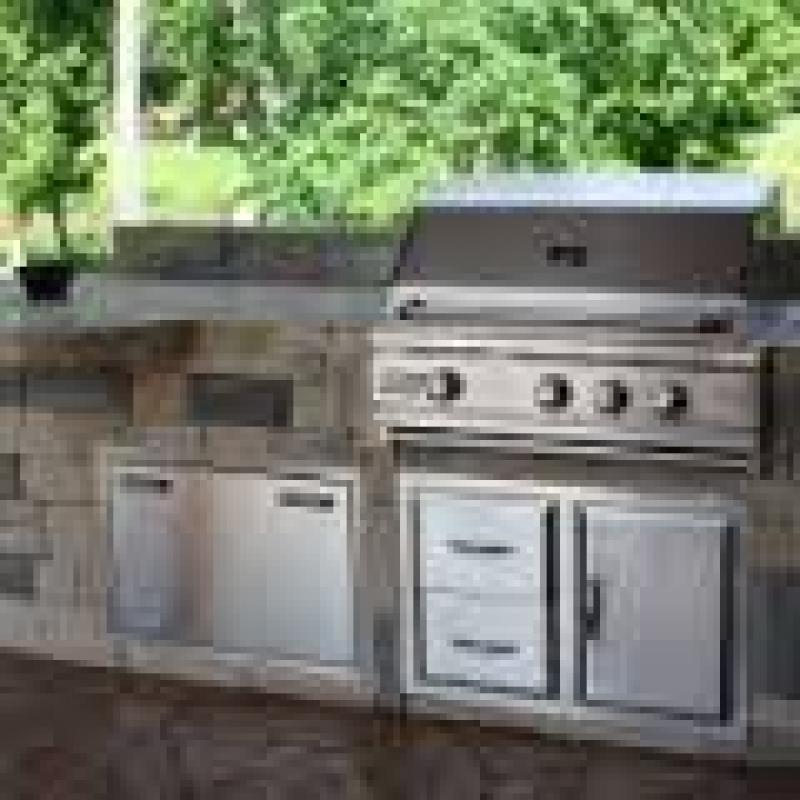 A true innovation in home design is very hard to find these days. It seems as if structural designs are the only source of unique characteristics since we've done about all we can do with features inside the home, right?
That's where the thinking needs to change. Inside the home is finite and confined. Outside it has almost limitless possibilities. That's why so many people who are building or renovating homes are looking beyond the four walls to create unique features that add value and enjoyment.
The advent of modular outdoor kitchens as a realistic option for home design has given the nature-loving homeowner a way not only to enjoy the sun and the breeze but also to build value. Unlike costly and disruptive indoor renovations, outdoor kitchens can be constructed for less money and less hassle than the addition of a new wing, or even the expansion of a couple of rooms.
These unique spaces give you the best of the indoors and the outdoors, as well as several other great benefits.
More Space With The Same Footprint
Sometimes the constraints of property lines, outdoor features, or simple budgeting keep us from expanding a home to accommodate a bigger kitchen. Older homes that were built with smaller spaces for food preparation are a perfect example of these restrictions.
Fortunately, these spaces are also a great place to work around. Smaller residential lots often are just the right place to add an outdoor kitchen that's just a few steps away from the house. This makes it easier to retrieve needed items from the indoor kitchen while still providing a beautiful place to cook outside the home. It gets you a couple of hundred extra square feet of a kitchen without changing the footprint of the home.
Adding A Unique Feature
A home has a better chance to sell when it has some kind of "Wow!" feature. It's the one little nicety that sets it apart from all the other cookie-cutter models the realtor is carrying. It could have great curb appeal courtesy of a striking exterior or great landscaping, or it could be a distinctive floor plan. Whatever it is, it needs to stop buyers in their tracks.
Most popular home features are so commonplace that they are abbreviated in ads. You see BR, BA, bsmt, and lots of other shorthand in listings. But do you ever see OK used--without meaning that something is acceptable?
An outdoor kitchen is a unique feature that few other homes will have. Properly constructed, it's beautiful, cost-effective, and an incredible attention grabber when prospective buyers come calling.
Energy Savings
As is often the case, finances come into the conversation when you talk about an outdoor kitchen. One of the things people don't think about when creating such a space is the energy savings they'll realize during warm weather.
Think about it. A comfortable, air-conditioned home requires a lot of effort from the climate-control system to fight off the impact of 200-degree burners and a 400-degree oven. And when the meal involves a mixture of grilled foods and items prepared indoors--as most cookouts do--the constant opening and closing of doors allow more heat into the home.
With an outdoor kitchen, all that heat from cooking simply drifts up into the sky, with no impact on the home's thermostat. It's an investment that pays very real dividends when your energy bill arrives.
For the family that loves to grill out, entertain, and just be outside, an outdoor kitchen is a very exciting option that can meet their demands for recreation while still proving very beneficial to home value.