How to Plan for Outdoor Kitchens – Important Tips and Facts
by Guest on Oct 14, 2014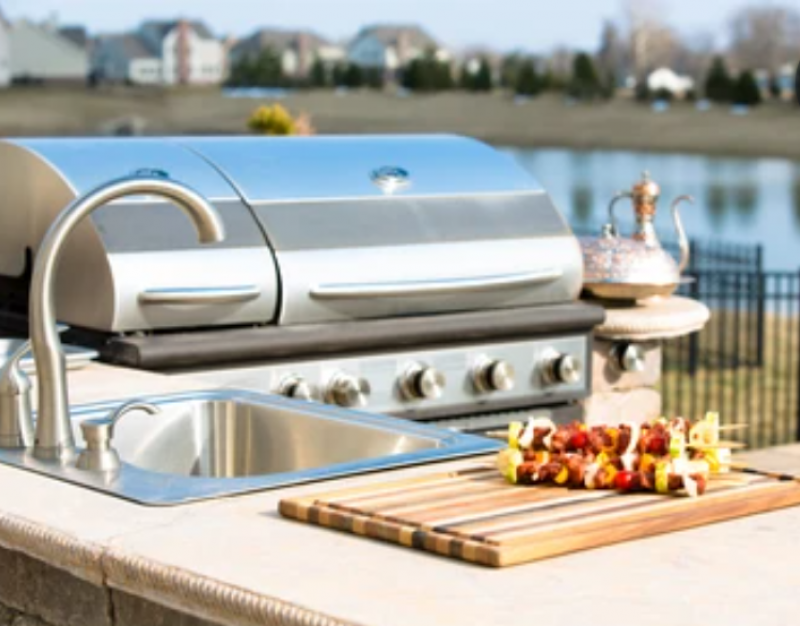 Building outdoor kitchens have become an extremely popular idea, homeowners often preferring to create a natural, elegant and hospitable setting to feed hungry guests and friends. If you're thinking of building your kitchen area outside your home, the following advice may be quite useful.
Your New Kitchen's Location
When it comes to outdoor kitchen plans, the location is extremely important. You can't set up a large, luxurious kitchen area in a small backyard, but there are always alternatives. Also, the location itself has to be relatively close to your home, some concepts involving counters that are practically glued to the house's outer wall.
Some outdoor kitchen ideas include the installation of a smaller area with a single grill and countertop, sometimes including a small bar. This entire set can often be incorporated into a larger patio, while the design may be made to match the surrounding environment to create a truly harmonious appearance.
Size and Budget
Whether you want to set up only one barbecue, or you're planning on multiple countertops, outdoor kitchen cabinets and even a couple of bar areas, planning your budget can be extremely important.
Full luxury outdoor kitchens may cost somewhere around $50,000-100,000, however, by researching the price of each item in part and carefully choosing only the ones that would best suit your kitchen area, you can often reduce that cost to well below $20,000, while still maintaining a certain level of luxury.
If you want to come up with the perfect outdoor kitchen BBQ plans, check how much you can spend on your grill first. Then you can try to match that level by choosing similar quality sinks, countertops, and refrigerator units, and calculate the costs as accurately as possible before finalizing your plans.
If you're on a tighter budget, smaller outdoor kitchens can even be set up for as little as $5,000, while being fully equipped with all the minimal requirements of the kitchen you need and able to fit in almost any outdoor area, regardless of the size of your home and back yard.