Top Reasons to Choose an Aluminum Fence
by Jake Johnson on Mar 21, 2016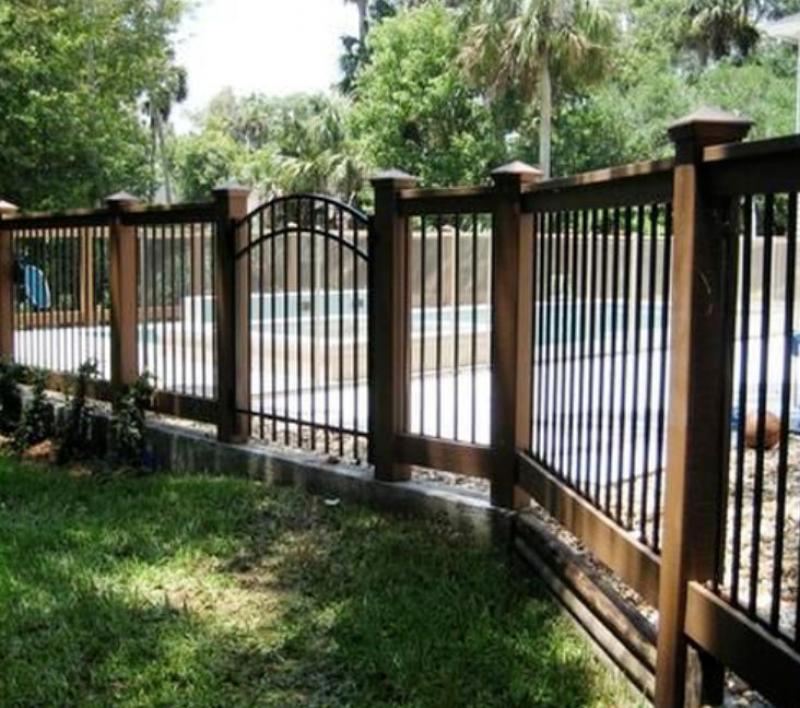 Aluminum fences are becoming much more popular these days for a number of reasons.  If you are looking at getting a new fence installed on your property, then perhaps you will consider aluminum as an option for you.  What are the main reasons people should consider getting an aluminum fence over other options? 
We'll run through a few reasons why Aluminum fences are popular:
1 - Cost
Going for an aluminum fence over certain other fence types is a good way to get all the benefits of a nice looking fence without having to spend a ton of money.  Because of the availability and cost of the underlying materials, aluminum fences simply don't cost as much as a lot of the other fence types.  This is a big reason why people choose it.
2 - Low Maintenance
A lot of people don't want to spend too much time maintaining their fence.  As a result, they try to find a fence type that naturally requires low maintenance.  This is why a lot of people choose aluminum.  It won't rust like iron fences do.  You won't have to repaint the fence every couple of years and these fences generally require very little maintenance.
3 - Security
Aluminum fences can be a great option if security is an issue for you.  Other fence types like wood can be scaled very easily, and that is not the case for aluminum fences.  If you want that extra deterrence, aluminum fences might be a great option for you.
4 - Aesthetics
A lot of people think the aesthetics of a fence are very important.  Aluminum fences do a great job of blending in with its surroundings.  Depending on the color and look of your house, an aluminum fence might add a nice touch to the property.
As you can see, aluminum fences have a lot of great benefits that are attractive to a lot of people.  They look great, are durable with little maintenance, and don't cost a lot of money.  If you are in the market for a fence installation, then you should strongly consider aluminum as an option.