The 101 on Roof Repair Professionals
by Guest on May 2, 2015
Some time ago, my youngest child exclaimed "The sky is falling!" and started running around. I initially thought that he was talking about the movie or the book that featured the same line. But when I went over to see what the fuss was all about, I saw that there were chunks of paint on the floor. I looked up and voila, bits of ceiling paint was falling! Aside from the paint chips, I also noticed yellowish and brownish water stains! Uh-oh, that meant only one thing, it wasn't the Sacramento sky that was falling – it was my ceiling! So I thought that it was time to call the roof doctors.  But before picking up my phone to make some calls, I decided that the next logical step that I was supposed to do was to research roofing professionals online and what type of business I would be getting from them (whether it was good or bad business).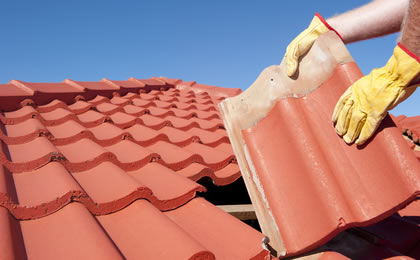 My decision proved to be fruitful. From my research, I learned that there are many roofing contractors who would claim to be adept in the trade and whereas there are contractors who do great work, others, unfortunately, do not live up to their claim and would merely rip customers off. Thankfully enough, the roofing guys I called were very helpful, affordable and friendly.  But not everyone could be as lucky as I was, so I decided to jot down these "treasure-hunt tips for finding the right roofing guy". That way, if anyone would ever find himself in my position, he would not feel so lost and helpless.  
Make Sure That The Roofer Guy Is Verified And Certified: When looking up contractors online, make sure that you look into their licenses, experience, and completed projects. Certificates, such as a National Vocation Qualification (NVQ) certificate, are good indicators that your roofer has good credentials and his skills have been verified and accepted by an accrediting organization. 
Make Sure That With Regards To Work, There's a Sense of Quality Over Quantity: It would be more useful too if you can see the portfolio of contractors and read details about specific projects that they have completed. When it comes to roof work, quantity, or the number of completed jobs, it does not always matter. Quality, on the other hand, does.
Make Sure That They Give You Insurance Assurance. On-the-job-safety is a necessary thing to consider when hiring a contractor. Even when a person from the roofing team is careful while doing his job, if he gets injured and he has no company insurance, he might ask you to pay for his medical bills because it is your roof that he is working on. If you refuse to answer for his medical bills, the person might decide to file a lawsuit against you.
Make Sure That You Get Recent References. When contacting roofer companies, ask for references. This essentially points to the idea that you have to ask for a list of recent clients who have availed of the roofing guys' services. When you have the list, follow through with the list and give these references a call. Their responses to your queries will give you an idea about how happy the clients are with the contractor's project.
Make Sure That They Are Members of Roofer Associations. If your roofer is a member of at least one association that is relevant to his field, this is a good indication that he does not mind being seen and being known by other people and that he is open to being constructively scrutinized by others with regards to his work.
Make Sure That You Canvass Service Charges and Get Quotations From Various Contractors.  Many contractors may offer the same quality of work to you but they may differ when it comes to their service charges. They may tell you that it is because of the materials that they need to use for the project. But aside from material cost, their labor rates can differ. Sometimes, when contractors are more well-known, as their customer, you might end up paying for their name rather than for the service that they give you.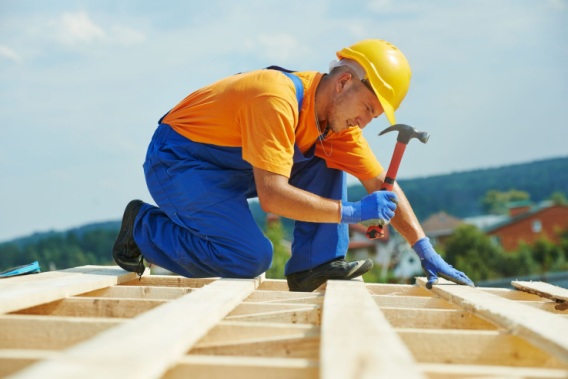 So there you have it – some basic things that you might want to remember when you are planning on having your roof fixed. So the next time the sky starts falling, make that appointment with the roof doctor! But ensure that you make a guided appointment!