6 Tips to Save on Home Cooling Costs
by Guest Post on Apr 11, 2018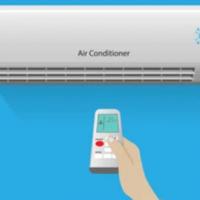 With the increase in global warming all over the world, the consumption of electricity has gone way higher than it is healthy for the environment. Out of everything else, it is air conditioning that takes up most of the energy consumption. Given this level of increase in the requirement of home cooling, it is natural to worry about how much you may be spending on air conditioning. To keep your electricity consumption to a minimum and save money on home cooling, here are a few tips you can consider.
1. Use Ceiling Fans When AC Isn't Imperative
You don't always need to keep the air conditioner on when you're at home. Keeping the cooling on for a sufficient amount of time and then switching to a ceiling fan ensures that the room/house stays cool enough for longer without having to keep the ac on. Letting in some fresh air through your windows with the fans on will continue to sustain the cooling for a while until you really can't bear the heat and need to turn on the air conditioner once again. Ceiling fans are a lot of help when you just can't take the heat outside anymore.
2. Replace Your Equipment
Perhaps the equipment you own is faulty or old and needs replacement. You may not realize it but replacing old equipment with a new one may reduce the amount of energy you consume. Devices with low energy consumption are being developed every day, so investing your money in one could be beneficial as it might also reduce the electricity bill. Hire a licensed and professional AC repair service to check the condition of your equipment from time to time.
3. Keep Your Windows Open
During the evening when the air outside is relatively cooler, consider keeping your windows open so you can let in some of the wind. Whatever heat may have accumulated in your house during the day because of sunlight, can be eliminated if you were to just open your windows for a couple of hours. Turning off the ac while the windows are open and consuming the naturally occurring wind will also bring in fresh air to your home and at the same time ensure that your equipment gets some rest so it can function better when you need it.
4. Turn Off The Air Conditioner When You Don't Need It
This goes without saying, but if you aren't in a particular room where the air conditioner is on, it should well be turned off. Some people leave the ac on if they are leaving the house so that it remains cool when they return. But this only increases the usage as well as the zeros on your electricity bill. Turn the ac and other lights off when you leave the house or a room so that you can help your wallet and the environment at the same time.
5. Keep Sunlight Away
Get more blinds, curtains, and shades of cool colors to make sure you receive as little sunlight as possible inside your home. Although it is important to have a bit of sunlight, it is not so necessary during summers. You want to keep your home as cool as possible so that the air conditioner does not need to work harder to keep your place at a bearable temperature. A relatively cool home won't make cooling such a difficult task during terrible heat.
6. Paint Your Roof A Cool Colour
You may think that colors don't play any part in your requirement for cooling. Reconsider this. Cool colors will absorb heat much slower than dark shades like black or blue. Areas where sunlight directly enters your room, like the roof, should be painted in cool and more acceptable colors that won't heat up your home fast enough.
Reducing your consumption of electricity as much as possible not only reduces the amount of money you spend on it, but also the energy such equipment consumes. You become a responsible citizen of the earth and play your part in decreasing your carbon footprints. Every step matters, so take yours to save the environment by following the aforementioned tips and tricks.