What to Do After Being Locked Out of Your House?
by Guest Post on Feb 21, 2018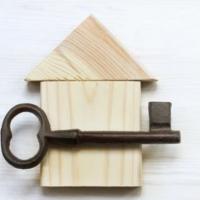 What if we come home after a hard day at work and find ourselves keyless at the main door. The first reaction of anyone in this situation would be to panic. However, instead of panicking and wasting time thinking about useless stuff, there are a few things you should try and these are here:
Where Did You Lose the Keys?
The first question you should ask yourself is that where did you lose the keys? Or were these were stolen? You won't get a definite answer to this question but you will get a vague idea about your lost keys. Your next action depends on the answer to this question. If you have merely misplaced your keys somewhere, there are chances that you will get them back. However, if you feel like your keys were stolen then, you might need to take serious actions like changing your locks.
Did You Lose the Master Key?
Losing a spare key does not warrant the change of locks but if you lost the master key then you will certainly have to change your house locks. Contact a locksmith company to replace your locks, but replacing locks can cost you a lot. If you don't have the budget for changing locks, then consider rekeying them. Rekeying means a little modification is made to existing locks to accommodate new keys.
Who Has a Spare Key to your House?
It is recommended that you give a spare key to your house to a trusted someone. Call that person to let them know that you need to use the spare key. After you are safely inside your house, call a locksmith to change your locks. In case you live with your family, simply wait for them to come home and let you in. However, prevention is always better than cure. Consider the following suggestions if you are prone to losing keys.
Install Smart Locks
If you happen to lose your house keys every few months, then it is better that you install smart locks in your house. With the advance in technology, smart locks allow you to enter your house with the use of smartphone apps and key-fob. Simply type the password on the keypad and it will open the door. This way you will never have to worry about losing your house keys anymore. Smart locks also decrease the risk of burglary and break-ins.
Consider Installing Monitored Security System
If you feel like you are still unsafe and fear a burglary consider installing a monitored security lock system in your house. This will add another protective layer to your house and prevent any chances of illegal entry. If someone does enter your house without your permission, an alarm will go off that will alert the neighbors and security in your neighborhood. This system also notifies you on your smartphone in case of a break-in so that you can rest assured that your house is safe.