Bioethanol Fireplaces as an Affordable, Sustainable and Functional Option
by Boris Dzhingarov on May 12, 2014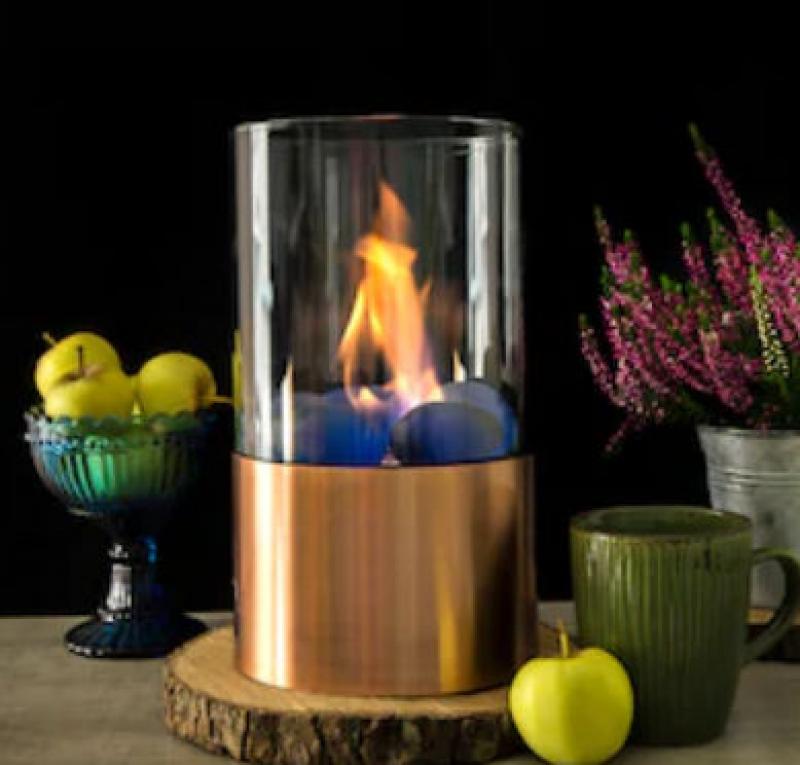 There is a constantly growing concern with protecting the environment. That is a good thing and its great to notice that people want to learn all that they can about climate changes and how to stop them. A really good way to play your part is to use an alternative, renewable energy at the workplace and home. This is why bioethanol fireplaces now stand out as great, functional and affordable options that should be considered.
Fuel Source
A regular fireplace uses wood. We all know that. Just as the name implies, the bioethanol fireplace uses ethanol, which is a form of agricultural and biological alcohol that is obtained from saccharide plant fermentation. Examples of such plants include beetroot and sugar cane. Alternatively, amyloid plaints like various cereals can be used. Enzymatic hydrolysis can be an alternative method of obtaining ethanol.
Natural Origin Advantages
Bioethanol is completely natural and this is an advantage in itself. It is completely eco-friendly and consumption balance is neutral. What happens as CO2 quantity combustion emits will be identical to how much the plant it derives from absorbs in nature. Also, CO2 emission during ethanol combustion is minimal, roughly around the same amount emitted by three candles burning. We should also mention that ethanol is a renewable source of energy that only emits water vapor during combustion so no smoke or odor appears when a fireplace is lit.
Warmth Offered
Some will tell you that a fireplace running on bioethanol does not offer a lot of warmth. That is not the case. We are looking at a suitable caloric power so combustion will generate a heat quantity that is around 2.5 times higher than that of the wood you would use in a traditional fireplace.
Bioethanol Fireplaces Are Suitable For Any Home
We thus have a huge advantage in the generation of more heat and we can go even more in-depth with that. However, what you are also interested in is the design that is offered. After all, you would not use such a fireplace if it does not match the indoor design you have in your home.
You will surely be happy to learn that there are so many interesting design options available at the moment that it is virtually impossible not to find something that would be great inside your home. We have everything from Victorian themed fireplaces to extremely modern models that fit well with new design trends. You can simply click here for example. We are sure you will come to the same conclusion.
Make sure that you consider the bioethanol fireplace, especially in the event you need such an item inside your home and you do not want to spend a fortune on building a chimney. Take all the time that you may need to find the best options on the market since it is impossible not to find something that would match your available budget and that would look great in your living room or bedroom.