7 Top Home Decor Trends for 2021
by Guest Post on Jan 25, 2021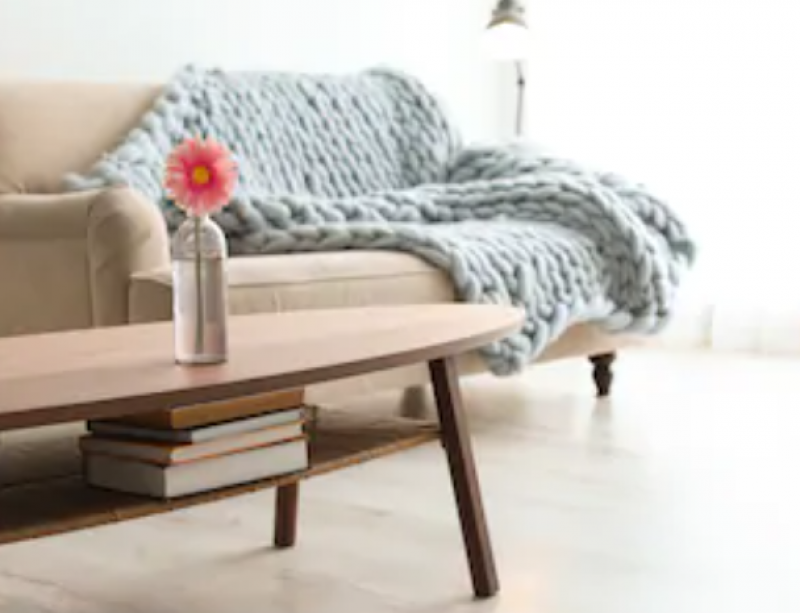 A lot of us have spent most of 2020 sheltering in place. We have transformed our living rooms into multifunctional spaces that are all about education, work, hospitality, and entertainment. As we embark on a new year, it is time to give your home a brand new look. One that reflects your personality and style. A relaxed seating, neutral shades, substantial dining tables, and a multifunctional workspace are a few trends that have emerged from the months spent at home. Read on for the top home decor trends for 2021.
2.    More seating spaces
In 2021, people will look for a living room that is approachable, comfortable, functional, and usable. As we spend more time at home, we need more seating spaces that serve different purposes.  You can add a games table, a library table, or create unique reading and relaxing areas that allow the family to sit together in one room and pursue whatever activity they want to.
2.    Minimalism is the key
One of the most prominent home trends for the year is the concept of minimalism. A lot of us are learning and working from home which means we need to create spaces that are functional and beautiful. Additionally, there is growing awareness about sustainable products, and natural materials like wood, marble, and cane have entered the personal spaces. A marble top can look perfect in a living room and it can also double as a daytime workstation. In terms of the colors, there is a high demand for warm and natural shades of camel, cream, ocher, and terra-cotta.
3.   Entertainment spaces
A lot of us have not gone out in a while and staying in has become the new going out. A lot of people have had to adjust to whatever entertainment options they have. According to Hestia Home Services, a company that specializes in home remodeling in Houston, 2021 will likely focus on creating unique, comfortable entertainment spaces that fit your preferences. The year will be about investing in products that give a wonderful time to the entire family. There will be bigger TVs, large sound systems, comfortable lounge seating, and the latest security and entertainment technology. Comfortable seating will become a priority to enjoy the latest movies or games.
4.  The home office
The home office has become an integral part of our lives and it must be designed as a place that induces thought and brings out creativity. It should be crisp, comfortable, clear, and creative. You can have a separate space for work with artwork or patterned wallpaper. A desk is essential to add style to the office. A comfortable chair is a must and you can use a leather armchair to give it a library feel. The office can also work as a sanctuary to reflect and read with a written desk for work. Do not stick to a black seat, opt for a bright color with velvet upholstery to give it a classic look.
5.   Houseplants everywhere
There is no trend as big as house plants. 2020 became all about houseplants and they have entered Instagram and Pinterest. Houseplants have never been more fashionable. Right from hanging creeps to beautiful blooms, you will find plants that suit your space and style. They are low maintenance and can instantly uplift the space. Indoor plants are bringing back the color and vibrancy to our homes. They also freshen the air and filter out pollutants making it easier for us to breathe.
6.   Bright colors
If you are sick of life in neutral, this is the year to brighten up your personal space and your life. Opt for bright colors for the furnishings inside your home. It can bring stylish charm and cheer into your space. Playing with color while keeping the lines clean and modern is the best way to maximize aesthetics.
7.  Hidden hardware
Clean and clear lines are not restricted to your bedroom. You will see a lot of minimalist details in the kitchen this year. There will be invisible push style latches in the kitchen cabinets and edge style cabinet pulls that add functionality to the personal space. There will also be a lot of sustainable crockery and cooking essentials.
As we embark on the new year with the hope that it is better than 2020, there is so much to look forward to. With new colors and minimalist designs, you can transform your home into your sanctuary. You do not need to incur huge expenses to change the aesthetics of the living room, you can make small but significant changes and create a space that reflects your style and personality. A simple addition of houseplants can transform your living room. Keep the theme and decor of your home in mind when you start to transform the space. Elegant and charming accessories can create an impressive space within your budget.